Galaxy S7 Oreo update pulled, hints at a worrying trend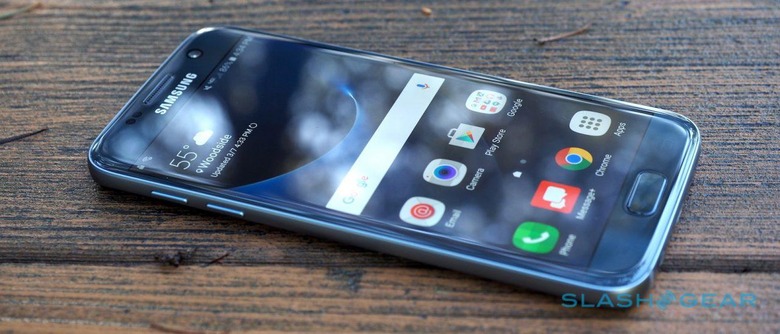 Just when it seems that Samsung may have slowly, very slowly, turned over a new leaf as far as updates go, it might be giving users reason to regret it. Major Android updates no longer take forever and has now been reduced to a few months but it seems that the price to pay for speed it stability. Reports are coming in that Samsung has just halted the rollout of the Android 8.0 Oreo update for the Galaxy S7 and S7 edge, but that's just the latest in a string of update problems.
Samsung stopped and pulled the Oreo update for 2016's flagship over a "limited number" of reports regarding bootloops that render Galxy S7s and S7 edges useless. This seems to mirror the exact same problem that Galaxy S8 and S8+ owners had early this year over the same update and the same bootloops. The 2017 Galaxy S8 was the first Samsung smartphone to be updated to Android 8.0 after months of betas and delays.
It's not just the S series or Samsung only either. T-Mobile has also paused it's Galaxy Note 8 Android 8.0 Oreo update over a number of complaints. Granted, the rest of the Galaxy Note 8 Oreo updates have been uneventful in other parts of the world, but it still doesn't bode well for Samsung's trust ratings in general.
Samsung has been notorious for its snail-paced updates but, ever since the Stagefright fiasco, it has promised to do better. It is still painfully slow compared to othe OEMs, but it has improved ever so slightly and has become more open. These incidents, however, makes one wonder if being faster is a good thing after all.
Major Android updates like Oreo change a lot of things on all layers of the OS. Since Samsung also adds a lot of changes of its own, testing those changes takes more tim and effort, which is another argument against Samsung's customizations. None of these devices benefit from having Project Treble so upgrades still go the normal route. It still remains to be seen if Treble will even have any positive impact on Samsung's updates. Given its hit or miss performance of late, it's not exactly inspiring.