Galaxy S7 gets an unboxing in water, a teardown in Russia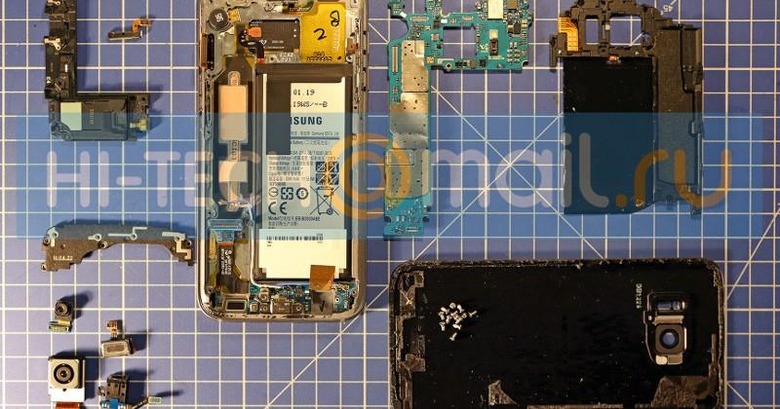 It's not unusual for new smartphones to get a teardown at one point or another, but the speed at which they happen is somewhat unprecedented. The Samsung Galaxy S7 and Galaxy S7 edge were just announced, not even launched, Sunday and now someone in Russia has already torn it apart piece by piece. But before you can go through a smartphone, you have to go through its box first. And what better way to unbox a waterproof device than under water, which is exactly what T-Mobile just did.
This isn't the first underwater unboxing we've seen and definitely not the last, especially thanks to this. It is, however, probably one of the few performed by a big name like T-Mobile. It's a marketing stunt you would have expected from someone like Sony, back when their Xperia smartphones were advertised to be waterproof and not just water resistant. The Samsung Galaxy S7, on the other hand, might just have the highest IP rating in the smartphone market today, with a score of IP68. That means it can still survive, even operate, in water up to 5 feet and 30 minutes. Which is why T-Mobile's unboxing was done in a pool and rather quickly.
But while the smartphone itself might be waterproof, it isn't actually advised to use the smartphone underwater that long. Also, the accessories, especially the wall charger, aren't waterproof. So yeah, don't try this at home.
With the box out of the way, it's time to turn the smartphone itself. Or rather, its innards. We will undoubtedly get to see a lot more of it in the coming days, especially when iFixit gets their hands on theirs, but already a few secrets are being revealed. For example, the back plate is held in place by a lot of adhesive, which contributes to the waterproofing of the device. The teardown engineer, however, theorizes that long exposure to direct sunlight could weaken the adhesive, which, in turn, could lower its waterproof properties.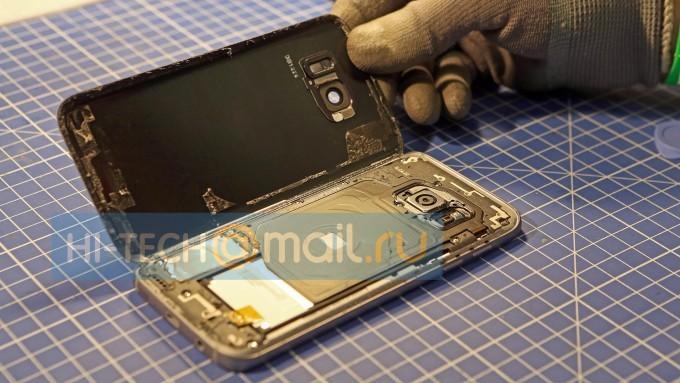 What about internal heat, then? Wouldn't that have the same effect as external heat sources? Perhaps, but apparently Samsung employed the same copper heat-conducting tube cooling system that the Lumia 950 has to keep that from happening as much as possible.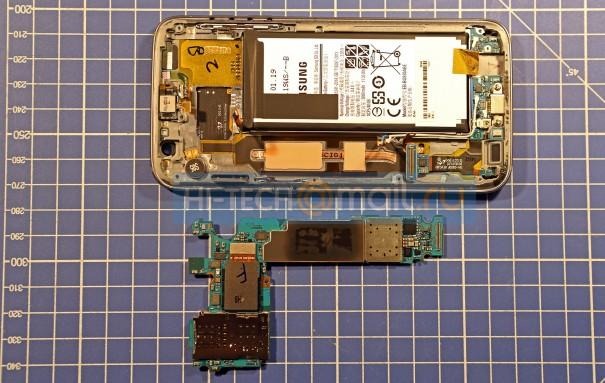 And when water does come in, certain white boxes will turn to red to tell service centers and repair crew of the fact, even if the owner tries to lie about it.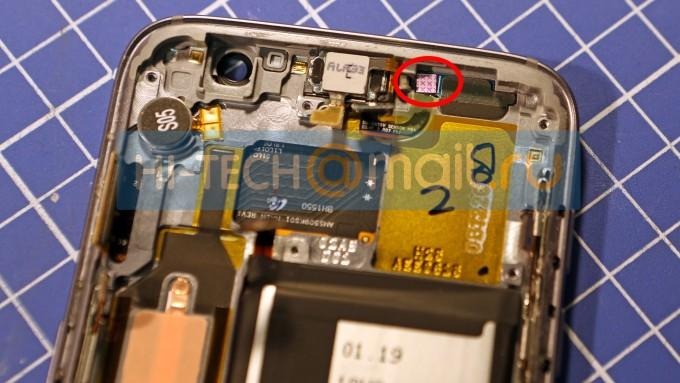 The teardown claims that the CPU used in this particular model was indeed the Exynos 8890, something we have to confirm considering how Samsung has been pretty coy about that detail. The Samsung Galaxy S7 and Galaxy S7 edge will hit key markets starting March 11.
VIA: hi-tech@mail.ru