Galaxy S7 compared to first Android phone, the T-Mobile G1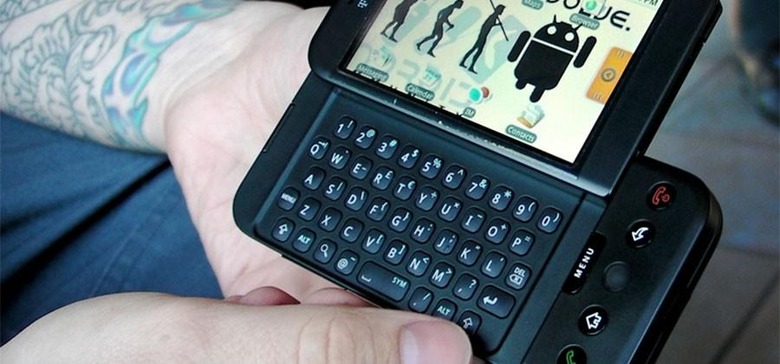 SlashGear and out sister site Android Community have been around long enough that we have had hands on just about every Android device to launch since Android hit the market. Way back in 2008 we got hands on with the first Android smartphone, the HTC Dream also known as the T-Mobile G1. Ever wonder how the first Android device might stack up to a modern Galaxy S7? If so, this video comparison is for you.
The G1 had speedy (at least for the time) HSPA connectivity with 7.2 Mbps downloads and 2Mbps uploads. The G1 also had GPS, HSPA, WiFi, and Bluetooth 2.0. It had a capacitive touchscreen to compete with the iPhone of the time and a slide out keyboard with a trackball for the BlackBerry fans that were out in force in 2008.
The G1 processor is a 528 MHz Qualcomm MSM7201A with 192MB of RAM and 256MB storage. The screen was a tiny 3.2-inch 320 x 480 resolution unit. The Galaxy S7 on the other hand has 32GB of storage and a memory card slot for expansion. The screen is a 5.1-inch Quad HD unit and in the US the processor is a Snapdragon 820 paired with 4GB of RAM.
How far the smartphone world has come in the last eight years is impressive. Check out the video below to see the two smartphones compared and contrasted. We know going in after a quick look at the specs that the T-Mo G1 doesn't compare at all, even to a low-end Android device of today. It's hard to believe that we were once excited by a 3.2-inch screen, 192MB of RAM and 256MB of storage. You could barely get a single modern app on that old device.