Galaxy S6 Edge Plus tipped to support optional keyboard accessory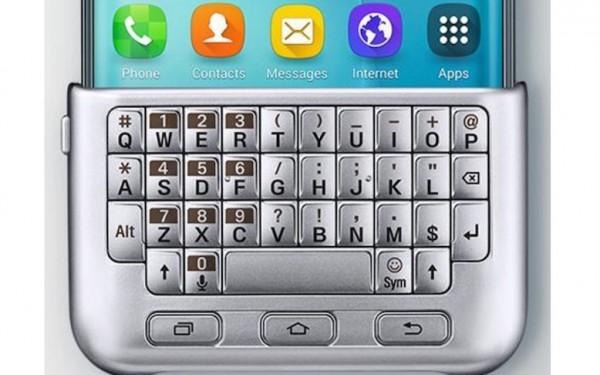 The leaks of images and info about Samsung's Galaxy S6 Edge Plus and Galaxy Note 5 have been practically non-stop over the last few weeks, and with the official launch taking place later this week, there's no sign of them slowing down. One of the latest is actually of an interesting accessory for the S6 Edge Plus: a cover featuring a physical keyboard. This would be the first such accessory from Samsung for one of its devices, and it clearly draws comparisons to BlackBerrys, PDAs, and other devices of recent history.
The image comes from Twitter user @evleaks, who's well-known for giving first looks at upcoming smartphones, especially of Samsung's latest devices. The keyboard appears to cover the bottom quarter of the screen or so, with the bottom row of app icons shifting up. It also extends over the sides, snapping closed with the back, and likely increasing the phone's thickness at the bottom.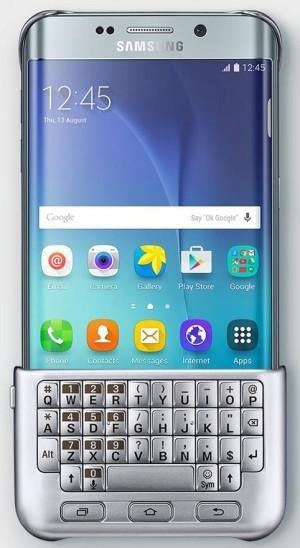 There's no doubt that a physical keyboard accessory seems a bit odd to release at this time, when users have become accustomed to touchscreens for almost ten years now. Then again, the S6 Edge Plus is the phablet sizing category, so a keyboard might prove useful on that form factor.
The word from several European retailers is that the keyboard cover will be priced around 60 euros, which is roughly $66 in the US. Samsung has long used the Galaxy Note 5's S-pen stylus to differentiate the device from rivals, so they could be trying something similar with the S6 Edge Plus and an optional physical keyboard. However, the S-Pen is included with the Note, and not an extra purchase.
SOURCE Evleaks/Twitter