Galaxy S5 Swarovski Collection brings crystal-studded accessories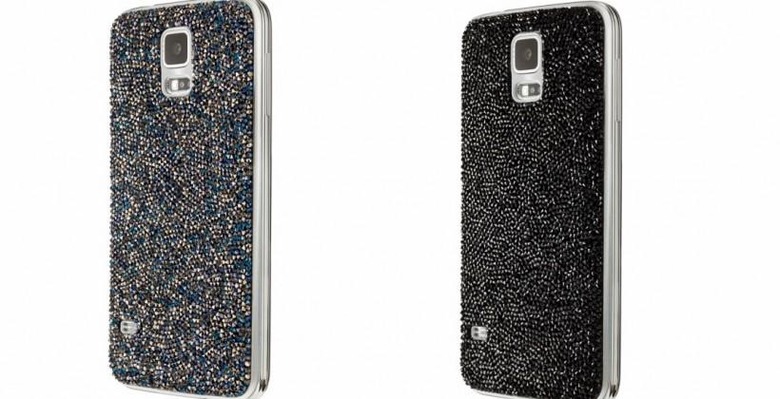 Samsung has introduced an exclusive collection of crystal-studded accessories from Swarovski for its Galaxy S5 handset and the Gear Fit. For the smartphone owners, the collaboration brings a couple new shiny covers to the collection, while Gear Fit owners can choose from several different charms.
The Swarovski collection represents the first collaboration of this sort by the crystal company in over 100 years, according to Samsung. The two Galaxy S5 covers are featured above with Swarovski Crystal Fine Rocks on the back formed into a couple different effects.
Gear Fit owners, meanwhile, can get Charm Sliders, which can be mix-and-matched for customization. The Charm Sliders will be offered in Siam Heart, Light Rose Heart, Crystal Skull, Anthracite Skull, Crystal Star, Blue Star, and Golden Shadow Lips for the dangle style. There will also be bar colors available in crystal, shadow, brown, and golden.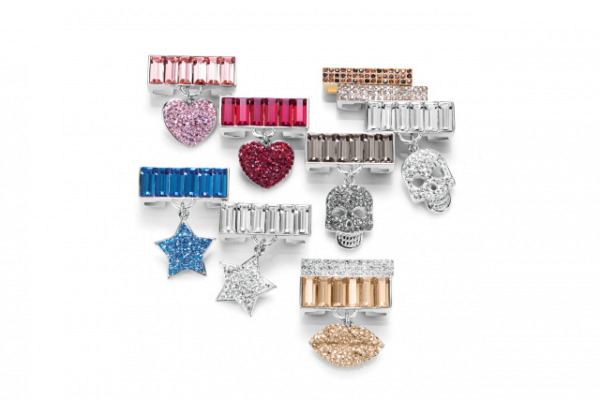 Said Samsung's marketing division executive VP Younghee Lee, "With technology and fashion so deeply intertwined, Samsung is more dedicated than ever to supporting self-expression through technological innovation and meaningful partnerships. Collaborating with Swarovski on this stunning collection of device accessories reflects our commitment to providing people with user-experiences that express their distinct personalities and tastes."
SOURCE: Samsung