Galaxy S5 Plus Revealed, But Why?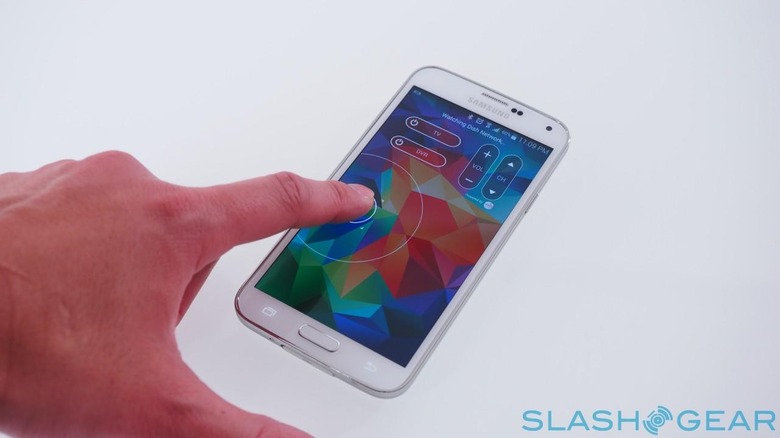 Just as Samsung revealed a late-season upgrade to their Galaxy S4 with the "LTE-A" model last year, this year's Galaxy S5 Plus has arrived. Here in 2014, this means an upgrade past the Qualcomm Snapdragon 801 to a higher-grade Qualcomm Snapdragon 805 with 2.5GHz clock speed, Krait 450 CPUs, and Adreno 420 GPUs. What's all that mean to the lay person? It means it can process better, harder, faster, stronger. This device also works with LTE Cat. 6 instead of Cat. 4, meaning you can go faster once again – supposing you've got LTE Cat. 6 in your area, that is to say.
The one and only place LTE Cat. 6 exists in the United States is with AT&T in Chicago. At this time it's unclear whether or not this device will work with that network in this space, so you're best off contacting your local AT&T (in Chicago) to see about coverage. It's likely you'll only have a small area of coverage with this advanced LTE, if any.
NOTE: There's also a Samsung Galaxy S5 LTE-A model that's exclusive to South Korea. This device has many of the same features as this "Plus," but it includes a 2560 x 1440 pixel display (2K or QHD).
The Samsung Galaxy S5 Plus works with a 5.1-inch 1080 x 1920 display, the same as the Galaxy S5 launched earlier this year.
This device's processor is the same that comes standard in the Samsung Galaxy Note 4. Have a peek at our Samsung Galaxy Note 4 Review to see what it means to roll with such an advanced SoC.
Inside you'll also find 2GB of RAM, 16GB of internal storage, a microSD card slot for 128GB of additional space, and a 2,800mAh battery. Dimensions remain the same as before, and the weight seems to have somehow stayed the same as well – magical!