Galaxy S20 Ultra 5G camera: How Space Zoom, 8K and 108MP all work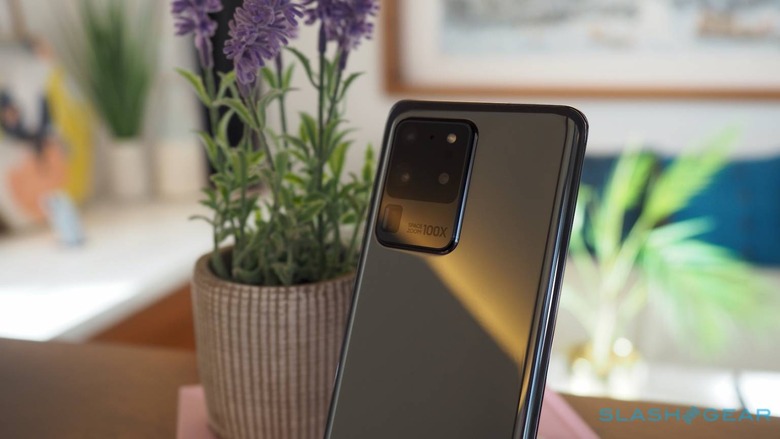 The Samsung Galaxy S20 Ultra 5G isn't short of features to justify its "Ultra" name, but you don't need to look much further than the new smartphone's cameras to see why it's a worthy title. From features like the entertainingly-named Space Zoom, to 8K video recording and a hefty 108-megapixel sensor, here's what you need to know about Samsung's pride and joy.
Three cameras. Well four. Okay, five
One thing today's smartphones aren't short of is camera sensors, and the Galaxy S20 Ultra 5G is no different. Samsung's 2020 flagship may only have a single selfie camera – though with 40-megapixels to play with it's not exactly low resolution – but there are four sensors on the back. As you'd expect, each is tailored for different things.
The most ordinary is the ultra-wide camera. That has a 12-megapixel sensor with a 120-degree, f/2.2 lens. There's also a time-of-flight sensor, which measures depth, and which Samsung is using both for augmented reality and to improve its autofocus.
For sheer resolution, the 108-megapixel wide camera will take some beating. It's paired with a 79-degree, f/1.8 lens. By default, it'll capture 12-megapixel images: Samsung is using a technique known as Nona Binning, which effectively clusters 9 pixels at the sensor level together and uses their combined data for a single pixel in the final image.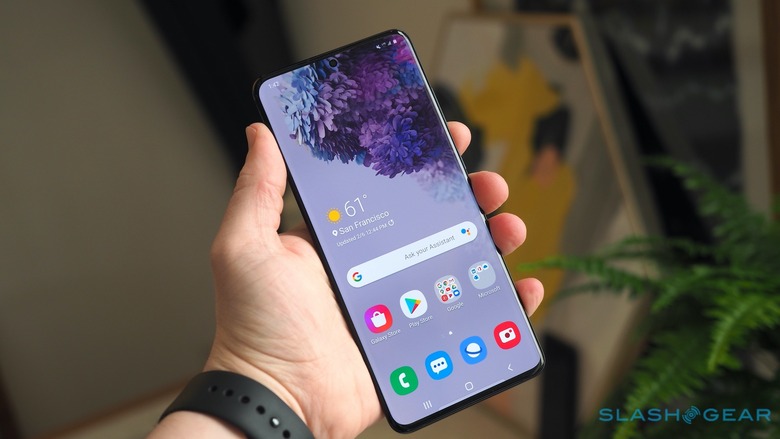 The result, Samsung says, is 3x the light data as the S10's primary camera could rely on. Alternatively, you'll be able to switch to full resolution mode, and snap a whopping 108-megapixel image. Be warned, though: file sizes could easily reach 45MB a shot, Samsung suggests.
Finally, there's the telephoto camera, and here things get really interesting. At 48-megapixels it's actually lower-resolution than the telephoto sensors on the S20 5G and S20+ 5G. They clock in at 64-megapixels. That difference is because Samsung is handling zooming in two very different ways.
With its 64-megapixel sensor, to zoom Samsung does a basic crop: taking a section of the overall frame. That way it can boast of up to 3x lossless zoom, or up to 30x with the possibility of pixelation.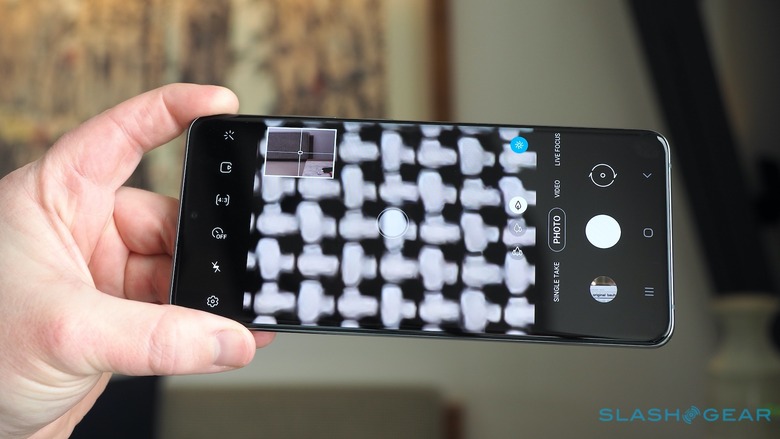 The Galaxy S20 Ultra 5G's telephoto sensor is combined with an actual optical zoom lens. It's a folded 4x zoom, that runs horizontally across the back of the handset. Prisms redirect the light.
As a result, the flagship can promise a 10x lossless zoom, and a faintly ridiculous 100x maximum zoom. Like you'd expect, even with AI doing some massaging, images at the full zoom do show a fair amount of pixelation. They can be tricky to aim, too – Samsung offers a little zoomed-out preview to show where you're actually pointing the camera in real-time – but for bragging rights it's hard to argue.
Single Take Mode bypasses all that complexity
Shifting between the zoom levels and finessing the various settings is fairly smooth and straightforward. All the same, if you want the very easiest route to a handful of good photos and videos, Single Take Mode could do the trick.
After you hit the capture button, you aim the Galaxy S20 Ultra 5G as though you're shouting a video. In reality you're showing Samsung's AI just what there is to see in the area. It then pulls out the best frames and clips, generating as many as ten images and four 1080p videos for you to scroll through.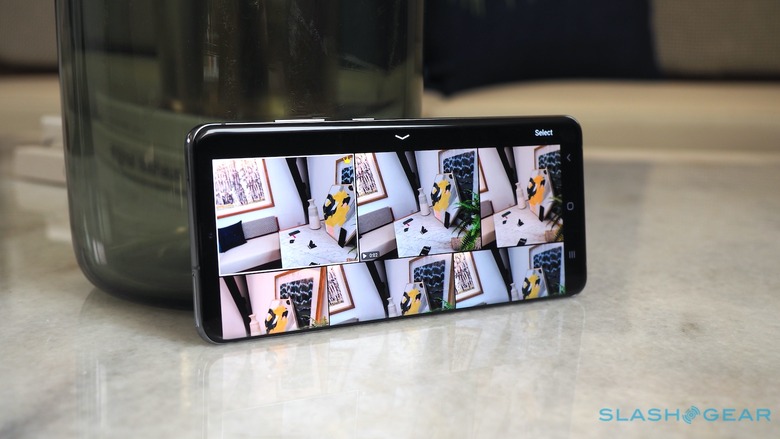 Filters may have been applied, or live focus; it could've spotted a person and grabbed a moment when they had their eyes open and were smiling. Videos might be looped or otherwise edited. You trade manual controls – you can't zoom in Single Take Mode, for instance – for Samsung generating a few key moments it reckons you'll be eager to share on your social network of choice.
Night Mode gets brighter
2019 was the year when smartphones really started competing on their low-light performance, and Samsung is aiming to set 2020's bar high with its improved Night Mode on the Galaxy S20 Ultra 5G. As before, the principle is straightforward. Capture multiple shots of the scene, with varying settings, and then combine them into a single image with much richer light data.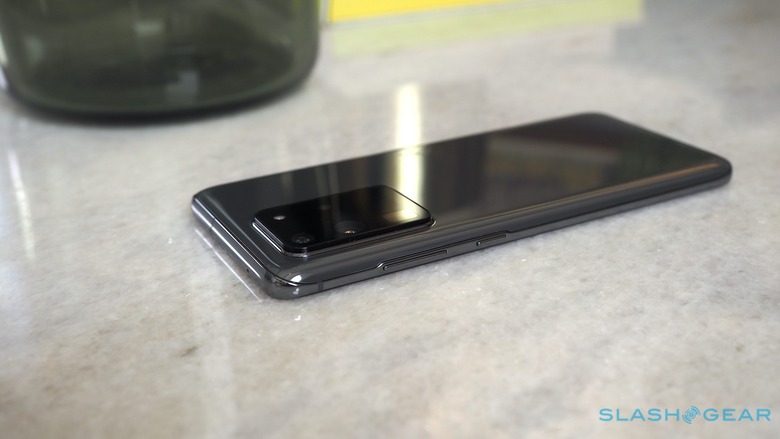 The difference is just how many shots are now used, and how they're different from each other. Samsung has doubled the number of pictures it relies upon for its Night Mode, compared to last year's S10, increasing it to 30.
It's also varying the ISO settings. With multi ISO composition, Samsung's new system can tweak the individual light sensitivity of each frame, giving it more data to work with for the final shot. The end result should be greater detail, without blowing out the brighter parts of the scene, though as with all night modes you'll need to hold still for anything from a few seconds upwards in order to get an image without blurring.
An 8K phone
It's not just stills, of course. The Galaxy S20 Ultra 5G can also shoot at up to 8K resolution, and Samsung has added on-device trimming and downscaling for more sharing-friendly 1080p and 4K file sizes.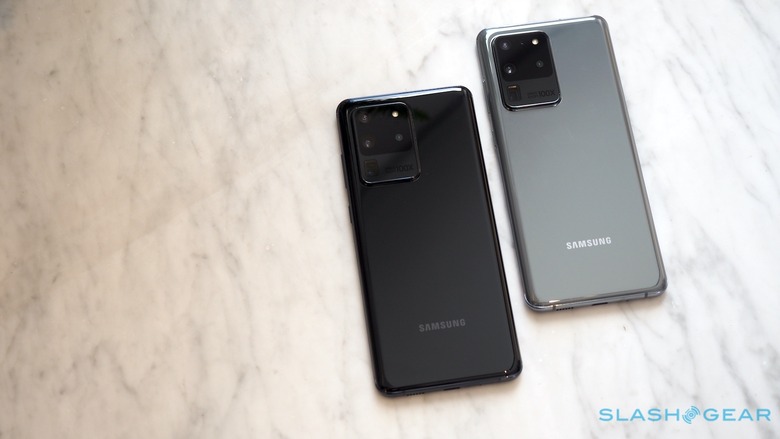 Arguably even more useful is the updated Super Steady stabilization. Previously, that could smooth out movement in two axis: shifting the camera up and down, or left and right. Now, it can also handle roll.
Tilt the Galaxy S20 Ultra 5G up to 60-degrees left or right, and Super Steady can deal with that, too. Performance in low-light conditions has been improved as well, Samsung says.
One of the benefits of 8K is the ability to pull out usable stills from video. Unlike lower-resolution video, which are only good for lower-resolution photos, the new Galaxy can deliver 33-megapixel stills from its footage.