Galaxy S20 sales lower than estimated, Samsung blames the virus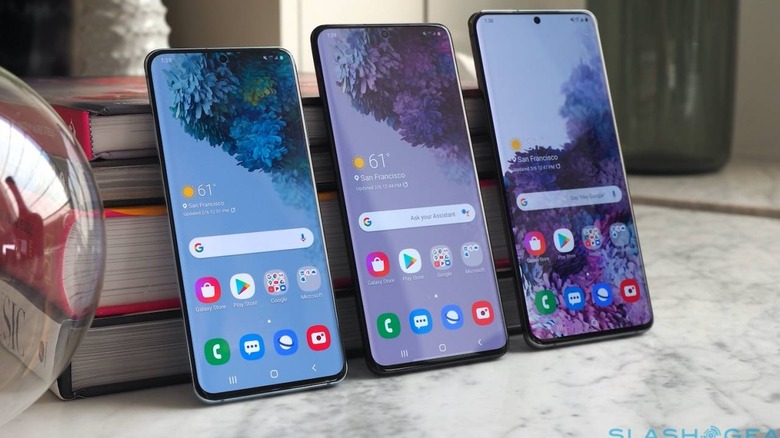 Every year, new flagship smartphones are launched, more feature-packed and more expensive than their predecessors. Every year, analysts and market watchers wonder when consumers would have enough and slow down their spending, which would inevitably lead to a slow decline in the smartphone industry. At first glance, the very lackluster initial sales of the Galaxy S20 in Korea may seem to mark that point but, for better or worse, Samsung has found a convenient culprit: the COVID-19 virus.
In early 2018, the Galaxy S10 series reportedly sold 140,000 units on day one. Despite doubts about the line's future, the Galaxy Note 10 actually sold almost twice as much, reaching 220,000 in its launch month. In extremely sharp contrast, Samsung has apparently sold only 70,800 Galaxy S20 units in its own domestic market.
It might be too easy to quickly conclude that the Galaxy S20 is a flop. Samsung definitely changed a lot of things, especially the design, to put a focus on new camera technologies, some of which may prove to be a bit raw in practice. Indeed, there have been some complaints about camera performance, especially with the 100x zoom camera, on review and early units. Samsung has publicly committed to addressing those in future software updates.
The very sharp drop in sales, however, points to a very different scenario. According to South Korean reports, the reason for the downbeat sales has mostly been due to the low volume of visitors in stores due to the coronavirus outbreak. Even in an age of online shopping, certain products in certain markets are still purchased in offline stores. A source also talks about the sharp decline in discounts, which would make it even more painful to risk your health for a $1,000 phone.
Low initial sales of the Galaxy S20 will sure hurt Samsung's bottom line but it's too early to count it out. It still has to launch the Galaxy S20 in other markets where COVID-19 conditions are not so bad, not to mention online sales of the devices. This matter, however, should caution other OEMs and consumers that production and sales around the world will most likely take a hit this year due to the outbreak.