Galaxy S11 won't have a waterfall display either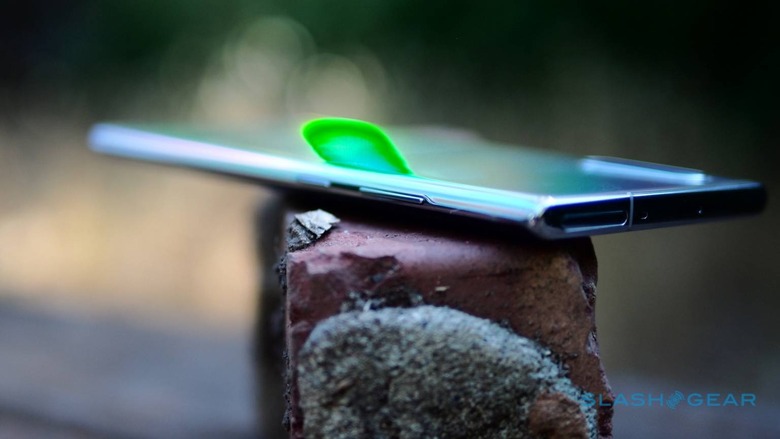 Different manufacturers have different solutions to the smartphone bezel problem. Some employ notches or cutouts, others popup cameras. Still some wrap the entire phone in a single display. Aside from its new punch-hole cutout, Samsung's solution has been to basically hide at least the side bezels by pushing them over the edge. Out of sight, out of mind. Considering it failed to do so with the Galaxy Note 10, some may have expected the Galaxy S11 to have a more extreme design, a.k.a. the waterfall edge. Based on one leak, however, that won't be the case yet again.
Samsung practically invented the curved edge screen design. Back then, it was seen as eccentric and unnecessary. These days it's regarded as one way to hide bezels and make the phone look like it has more usable screen real estate than it really has.
Despite that pioneering status, Samsung hasn't pushed the design beyond the edges. This is what's now commonly called a waterfall edge screen in contrast to a simple curved edge one. Other companies have dared to go where Samsung refused to go and, at least based on the reliable Ice universe, still won't be doing so next year.
After careful evaluation by Samsung, The Galaxy S11 series does not use a waterfall screen design, but the bezel is narrower than Note10.

— ICE UNIVERSE (@UniverseIce) November 18, 2019
Apparently the reason is one of practicality. Such a design apparently didn't pass Samsung's tests and some users might agree. While extremely nice to look at, extremely curved screens bring other problems, including usability and even durability.
That's not to say the Galaxy S11 won't have a noteworthy screen. It is expected to have even thinner bezels than the Galaxy Note 10 and, for the first time on a Samsung phone, a 90 or even 120 Hz refresh rate. We might not have to wait long if the rumored February debut is accurate as well.