Galaxy S11 leaked screen protectors suggest three big phones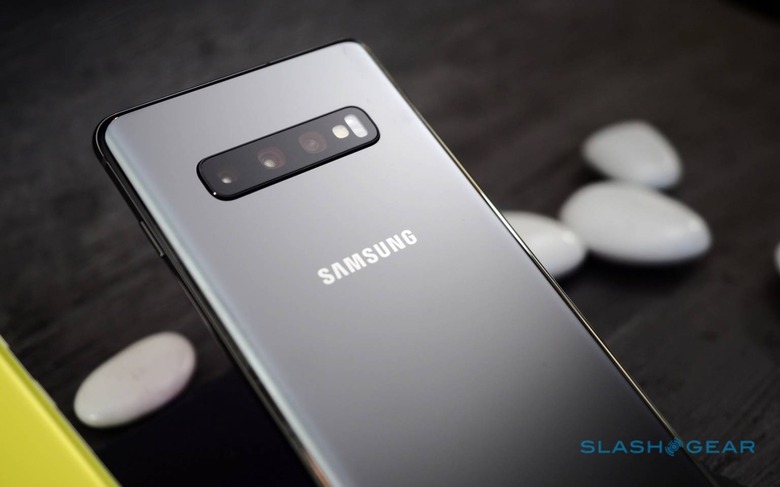 One of the first big phones we're expecting to see launch in 2020 is the Galaxy S11, so naturally, there have been plenty of leaks detailing the device. It seems that the leaks didn't even stop for Christmas, as late last night, famed Twitter leaker Ice Universe published a new image featuring three protective films for the Galaxy S11 family.
Since this leak only involves screen protectors, there isn't a whole lot we can glean about the phones themselves. With ever shrinking bezels, though, they do give us a good idea of the size of each of the three phones in the Galaxy S11 line. Check out the image below to get a feeling for each device.
Looking at the three protective films, you can compare the sizes of S11e, S11 and S11+. pic.twitter.com/kuDAJCKUVi

— Ice universe (@UniverseIce) December 26, 2019
As most of us would probably expect, the Galaxy S11e will be the smallest phone of the bunch, and judging from these protective films, the size difference seems to be significant. If you're one who frequently laments the growing size of flagship smartphones, it seems that the Galaxy S11e will be the phone for you.
The standard Galaxy S11 and S11+ have protective films that are much closer to one another in length and width. In all three cases, we see small bezels on the top and bottom, so like many of Samsung's more recent flagships, it seems that the front of the Galaxy S11 will be almost entirely screen. As always, approach what you see here with some skepticism until we get official confirmation from Samsung.
Those who have been following Galaxy S11 rumors have experienced something of a wild ride recently. Just a couple of days ago, Ice Universe claimed that the Galaxy S11 will actually end up being called the Galaxy S20, seeing Samsung break with its long-held naming conventions. Earlier this month, we heard that the phone will be revealed in February and launch in March, so it sounds like it won't be long before we learn which leaks were accurate and which were not.