Galaxy S11 face recognition speculation would be a miracle if true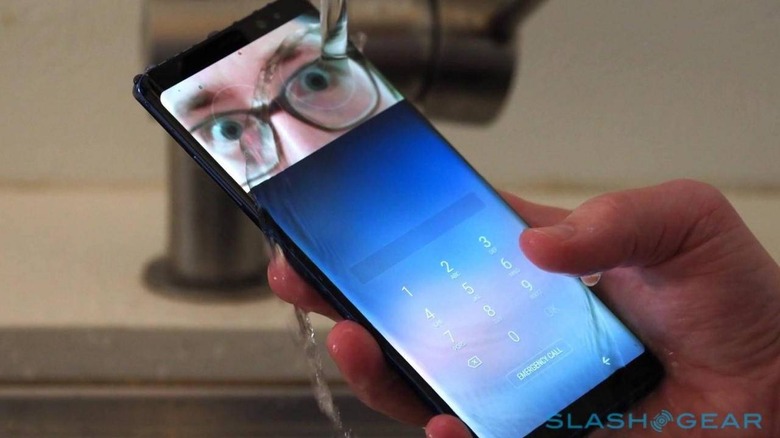 With every new high-profile successor to a high-profile product, it isn't unusual to get flooded with leaks, rumors, theories, and wishful thinking. That can happen even half a year before the new product's launch all the way up to the very last minute. If you try to combine all of those into one, you're also bound to run into some irreconcilable differences. One of those may relate to Samsung's choice for the Galaxy S11's primary or only biometrics security feature. And no, it's almost next to impossible that it would use face recognition.
It's not that face recognition isn't that secure. Apple proved that with the right mix of hardware and software, it could be both as secure and as convenient as a fingerprint. Some, like Huawei, have tried to do the same and even Samsung had at one point mixed face and iris recognition as an alternative to fingerprints.
The problem with expecting face recognition on the Galaxy S11 isn't because of the technology itself but because of what the phone is expected to look like. Of course, it is still practically based on hearsay but the biggest names in this "leaks" industry seem to agree on at least that same design feature. The Galaxy S11 will have a small punch hole notch in the middle of its forehead, leaving no room for dedicated sensors for secure facial recognition.
The speculation, or perhaps even hope, that Samsung's next flagship will have that security feature stems from reports that Samsung is planning to ditch the problematic ultrasonic fingerprint sensor from Qualcomm. That may indeed be the case but Mashable India's conclusion makes an unnecessary jump from fingerprint to face recognition. After all, Samsung could simply switch to an optical in-display fingerprint scanner just like other manufacturers.
Of course, that doesn't discount the possibility that Samsung has found a way to hide those IR and 3D sensors underneath the screen, one of the holy grails of mobile technologies. Given how many problems it has after adopting experimental technologies like an ultrasonic fingerprint sensor, Samsung might wait it out for a while, at least until the Galaxy Note 11.