Galaxy S11 could feature laser autofocus on top of PDAF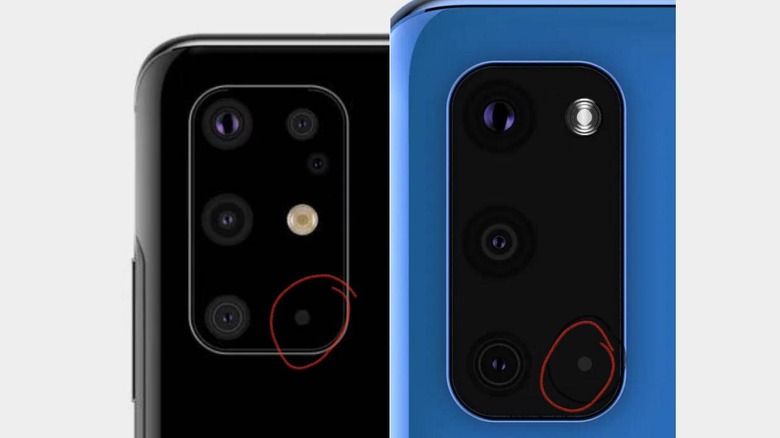 It's never too early for a new Samsung Galaxy leak, especially considering the next flagship could be unveiled as early as February. That actually leaves less time to form a complete picture of the Galaxy S11. Thanks to a few renders and common expectations, we may already be prepared for what's coming next. And that may include a subtle change to an already unfamiliar new camera system for the next Galaxy.
It's almost to easy to take for granted but more serious photographers put as much importance one a camera's autofocus system as on the megapixels. After all, these technologies are responsible for accurately focusing on the subjects you intended to, sometimes even when moving quickly. For years, Samsung's phones have sported the more traditional Phase Detection Autofocus system or PDAF that basically compares two images taken from different angles to calculate whether an object is in the front or in the back.
Looking at some of the recently released 3D renders of the Galaxy S11, @Ice universe noted the presence of what could be a laser-assisted autofocus system, or simply Laser AF, at the bottom right grid of the new camera array. This is true for both the Galaxy S11 and even the Galaxy S11e, even though the former clearly has one camera more than the more affordable variant.
Laser AF isn't exactly new and LG was one of the first to use the technology in the 2014 LG G3. Ironically, LG itself dropped the technology in favor of PDAF due to certain limitations of a Laser AF system. That includes the inability to cope with objects at a distance as well as the added hardware needed to support it.
That said, all of these is mere conjecture based on already unofficial information. It definitely leaves open the possibility of that unknown sensor being a 3D Time-of-Flight camera. Or, more typical of Samsung, it may even use both Laser AF and PDAF in the end.