Galaxy S11 could be called Galaxy S20, suggests huge jump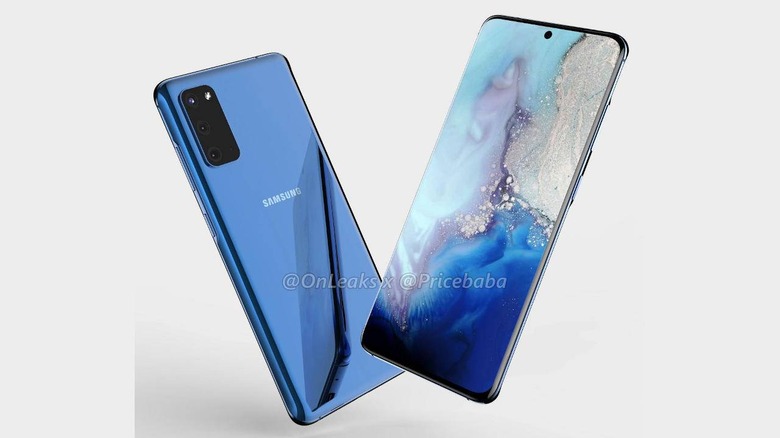 What's in a name? Most smartphone names are presumed to simply follow a numerical sequence so when companies break a series, people take notice. That happened with the iPhone X, which skipped the "9" to mark the smartphone line's tenth birthday. The Samsung Galaxy S series isn't older but it is now believed to be skipping its "11" next year. Instead of the Galaxy S11, Samsung will apparently call its early 2020 flagship the Galaxy S20.
It's definitely a puzzle why Samsung would suddenly make such a sudden change but @Ice universe does have a track record for accuracy when it comes to rumors and leaks. His first explanation is how "20" matches 2020, the year of the phone's release, but also talks about it being a new beginning.
Next year is 2020, and 20 is a new beginning.

— Ice universe (@UniverseIce) December 24, 2019
If anything, the sudden break does suggest that there might be big changes ahead, at least in marketing if not in actual technology. The specs leaked for the Galaxy S11, or in this case the Galaxy S20, haven't really been revolutionary to warrant such a jump in naming. Sure, upgraded processors and cameras are big news but those are also expected for new premium phones.
The Galaxy S20/S11 is naturally expected to come with the latest Qualcomm Snapdragon 865 and its Exynos equivalent while the camera set may welcome a new macro lens. The design is undergoing a change, mixing the Galaxy Note 10's middle punch-hole front camera and a new rectangular camera bump. Whether those alone deserve a "20" instead of an "11" is still up for debate.
The naming change also raises questions about the Galaxy S phones of the future. Will the 2021 flagship be called the Galaxy S21 or, taking after Huawei, the Galaxy S30 instead? Suffice it to say, Samsung may want consumers to see a break from the past but it will need more than a name change to prove that.