Galaxy S10 X 5G phone might be quite a beast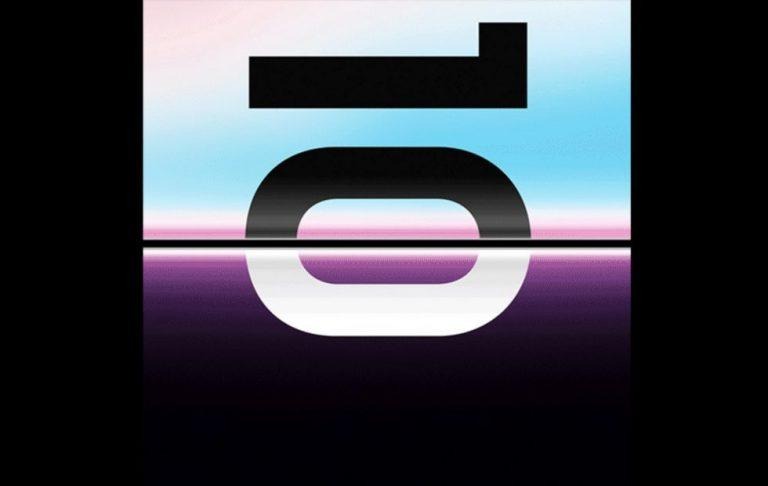 OnePlus already hinted that the mere addition of 5G to a phone could already significantly bump up the price but that's not stopping Samsung from throwing anything and everything into its first 5G smartphone. Korean media report that the Galaxy S10 X, which is supposedly the name of that phone, will be the pinnacle of Samsung's early 2019 lineup with a matching sky-high price tag. Fortunately, Samsung will be flooding the market with other choices.
We're naturally not privy to just how much more 5G functionality adds to the build cost of a phone but just judging by the rest of the specs of the Galaxy S10 X, you can already get a feel of how premium the phone will be. Basically, take everything we've heard about the Galaxy S10 and dial it up to 11.
How much memory would you need? The Galaxy S10 X would have plenty, at least 10 GB of RAM, maybe even 12 GB. Storage is said to be at most 1 TB, and that's without a microSD card even. And if cameras are your thing, the smartphone will allegedly take after the Galaxy A9 (2019) and have four cameras on the back, supplemented by two on the front. All of that will be powered by a large 5,000 mAh battery.
All of that, including the 6.7-inch Super AMOLED screen and in-screen fingerprint scanner, is sure to drive up prices, possibly around 1,800,000 KRW ($1,600). Of course, it's not something most consumers will aim for anyway, considering how rare 5G networks are at this point. Samsung will be spreading its products across price tiers with the Galaxy S10 Lite, Galaxy S10, and Galaxy S10+, ranging from 800,000 KRW ($715) to 1,600,000 KRW ($1,400).
The report also reveals when the phones will launch after the February 20 Unpacked announcement, at least in Korea. The three LTE phones are expected to hit markets March 8 while the 5G Galaxy S10 X phone will launch later on March 29.