Qualcomm has just announced its horse for the 2019 mobile platform race and much of its rhetoric revolved around technologies like 5G, AI, CV-ISP, XR, and the like. Of course, the Snapdragon 855 is expected to be faster, especially with its new three-tier octa-core layout, multi-core Neural Processing Units, and Adreno 640 GPU. But just how fast is it on a presumed upcoming device? Based on AnTuTu's preliminary benchmarks, faster than almost everyone except Apple.
Being one of the most popular benchmark tools, it's no surprise AnTuTu wanted to sample the Snapdragon 855's strength immediately. There are, of course, no phones with that yet, not until early next year, and using a reference device just won't cut it. Fortunately, the site somehow managed to get figures from a Galaxy S10 Plus prototype running on the Snapdragon 855 as well as Samsung's latest Exynos 9820.
The performance difference between the two isn't staggering but still impressive. In almost all areas, the Snapdragon variant outperforms the equivalent Exynos chip. Although not shown here, the Snapdragon 855 does come close to the Apple A12's much-praised numbers.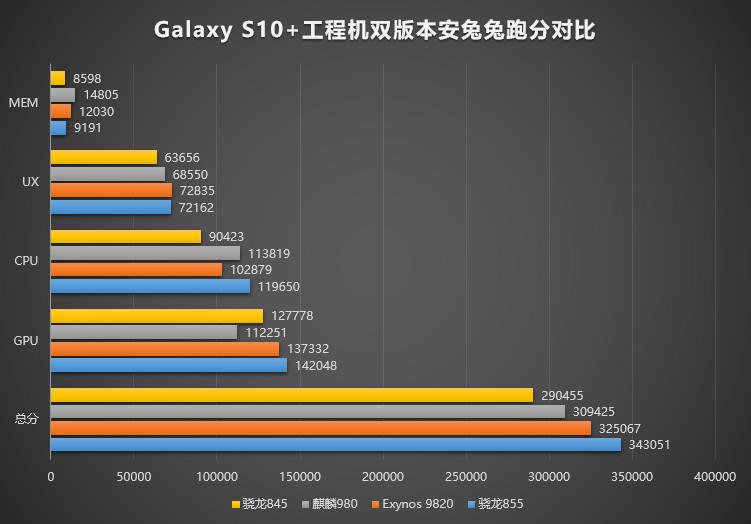 The one caveat to these encouraging numbers is that the final performance on Galaxy S10 phones might not be exactly like that. Samsung has been known to throttle performance or disable features to put the Snapdragon and Exynos variants on equal footing.