Galaxy S10 ultrasonic fingerprint survives scratches, not cracks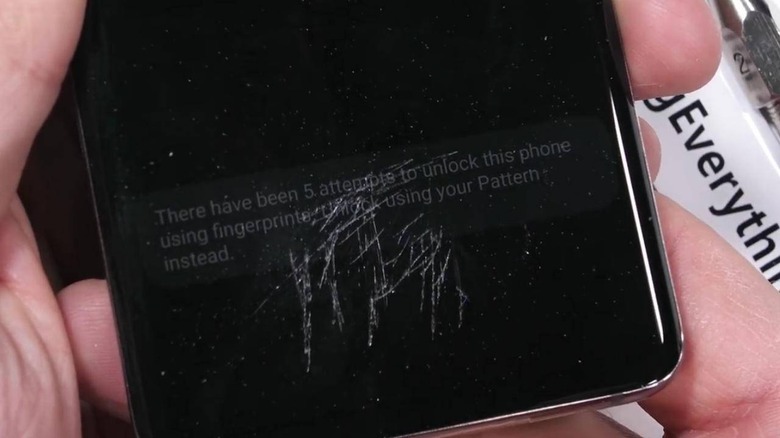 After a series of incremental improvements, the Galaxy S10 introduced Samsung's most revolutionary upgrade yet. Never mind the Infinity-O hole-in display or the PowerShare reverse wireless charging, the ultrasonic fingerprint scanner is probably the most technically different of all the new features. As with any new feature, however, there is a concern over the new technology's performance and durability. JerryRigEverything's Zack Nelson takes out the Mohs pics to find out.
Samsung's phones have mostly survived Nelson's endurance tests and the glass-metal-glass sandwich design hasn't changed much since he has tested the Galaxy S6. So it's no surprise that the Galaxy S10 fares just as well, offering no flex or yield on either side.
Somewhat surprising, however, is the less useful burn test. Samsung has been using AMOLED screens for years and those have the tendency to show a permanent white ghost after prolonged exposure to heat. None of that here, though, and the screen completely recovered after a few seconds. That bodes well for a fiery apocalypse.
This time, it is the scratch test that's the most interesting part, especially when done over that ultrasonic fingerprint scanner. Fortunately, the scanner continues to work flawlessly after heavy scratching. Unfortunately, cracks will foil the phone's most secure biometrics option.
Scratches, however, are more frequent so it's good that Samsung pre-installs a screen protector on the Galaxy S10. Cracks aren't that rare though, especially from falls. The question now is how durable is that glass from drops and how difficult or expensive repairs will be.