Galaxy S10+ sold early and first impressions are up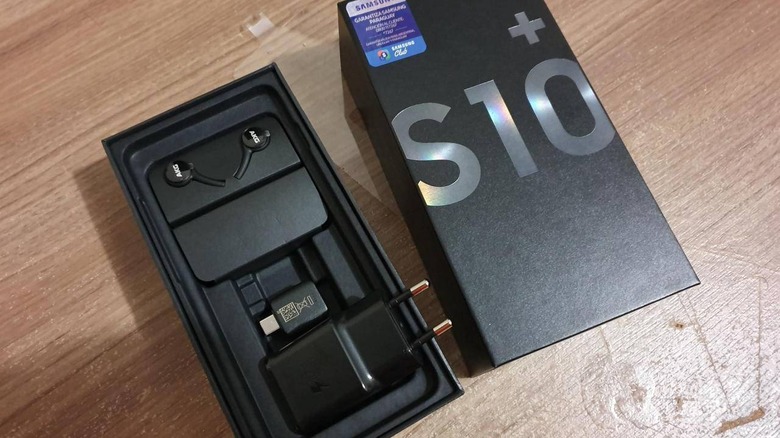 Samsung has just announced the Galaxy S10 trio and while pre-orders have already started, most expected to get their device within the first week of March. Lucky Samsung fans in Paraguay, however, were given an extremely early treat and one new owner of a Galaxy S10+ felt the need to share the happiness on Reddit as well as answer some questions. Some simply confirm things that have already been announced but there are a few new tidbits as well.
One point of contention about the Galaxy S10's use of an in-screen ultrasonic fingerprint sensor was how screen protectors would interfere with it. Fortunately, Redditor verardi notes that the Galaxy S10+ came with a screen protector pre-installed in addition to shipping with a clear case. That, however, might depend on the market.
One thing that did get affected, however, is the pressure sensitive home button sensor that Samsung introduced back in the Galaxy S8. Whether that's due to the ultrasonic sensor or because of the changes in One UI is uncertain. It is gone for now, much to the disappointment of those who have gotten attached to the hidden feature.
Another hidden feature that recently came to light is how it is possible to hide the cutout. That is indeed the case and, sadly, they have adopted a Google-style of hiding it. In other words, the entire UI is "pushed down" rather than turning the notification area black to blend with the hole-in cutout. The expected camera ring notification was also nowhere to be found. That could come in a later update along with the option to remap the Bixby key.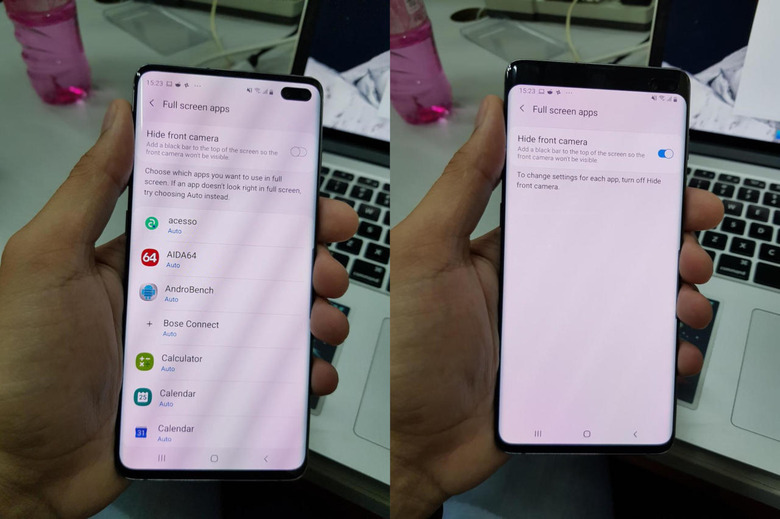 The Reddit thread also confirmed other details, like the use of eUFS 2.1 storage, the non-removable Facebook app, and even some preliminary benchmarks. Stay tuned for own in-depth review that will put the Galaxy S10 through the wringer to see if it's really the Android phone to beat this year.