Galaxy S10 screen sizes, front camera glow ring leaked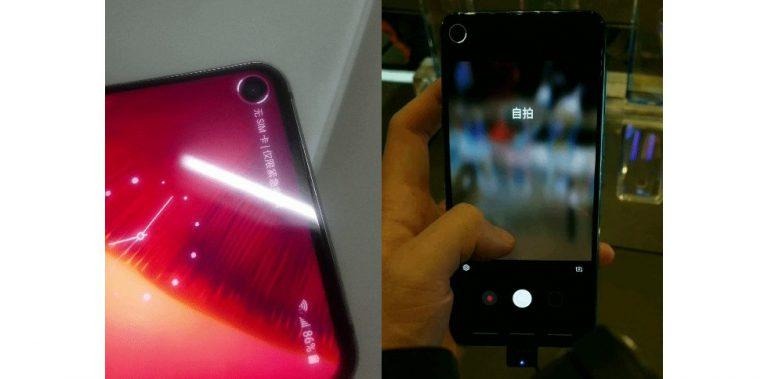 The end of the year is at hand and while that means a lot of things for many people, for those in the tech and mobile industry, it means the start of two months of nonstop marketing and hype. That, of course, includes Samsung's next non-foldable flagships, which may have been leaked in their entirety, though not at Pixel 3 levels yet. Still, one can always squeeze in more details, including a new gimmick to call attention to the smartphone's odd camera hole.
We've seen a lot of renders of the Galaxy S10 as well as cases and screen protectors that give us a clue what next year's Samsung flagships will look like. Few, however, give us a better idea of their sizes in relation to this year's titleholders. Suffice to say, they're going to be bigger than ever before.
According to Ice universe, the Galaxy S10 will have a diagonal screen size of 6.11 inches while the Galaxy S10+ will go up to 6.44 inches. Compared to the 5.8-inch Galaxy S9 and 6.2-inch Galaxy S9+, that's quite a size boost. The Galaxy Note 10 will be even bigger, going from 6.4 inches to 6.75. The Galaxy S10 Lite might offer a reprieve with a 5.75-inch screen.
That doesn't mean the phones themselves will be larger. That screen size increase is going to be possible thanks to the removal of top bezels which, in turn, is made possible by the rather controversial "Infinity-O" cutout. Perhaps to really emphasize that somewhat unwanted feature, the Galaxy S10 will supposedly have a halo effect around the cutout under certain circumstances.
The Galaxy S10 and S10+ have some special effects around the hole. This has been adopted on the Galaxy A8s. It will glow when the camera is turned on and will also glow when the face is recognized. Maybe more scenes are available.
source:xda、weibo pic.twitter.com/laVxTEPIOo

— Ice universe (@UniverseIce) December 25, 2018
This has already been used on the Galaxy A8s and lights up when the camera is in use. It's nothing more than a visual gimmick, though it could also show users where to look at when using the front camera. Then again, when you have such an obnoxious hole in the corner of the display, it's really hard to miss.