Galaxy S10 tipped to be freed from iPhone X's shadow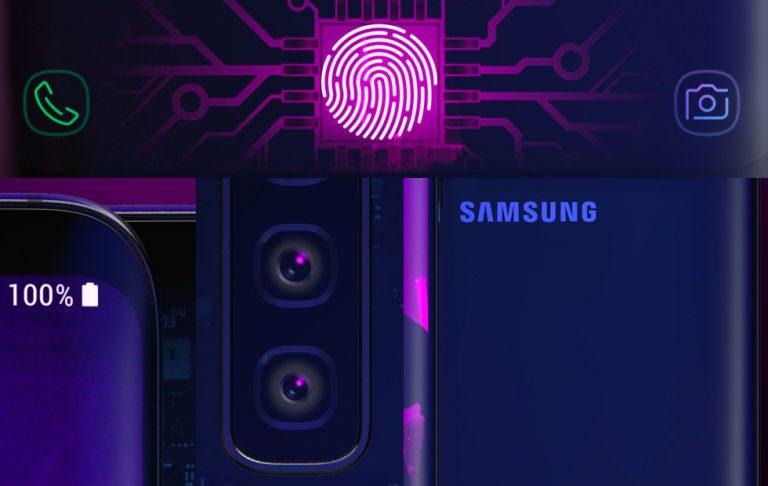 It's no secret that there's been a bit of contention between the makers of the Galaxy S and the makers of the iPhone over the past decade. Apple accused Samsung of copying their phone design, and Samsung accused right back. Each time a new Galaxy S device was released over the past decade, the device(s) and the launch were invariably compared to those made by Apple.
In the year 2019, the split between the two best-selling smartphones in the world might well become a chasm. That is because while the iPhone moves further in toward an augmented reality driven by powerful processors, Samsung's next big thing will be in the hardware world. Both companies have their hand in each of these technologies, but in the year 2019, the split between hardware focus and software focus will become quite visible.
ABOVE AND BELOW: Images both above and below come from @PhoneDesigner on Twitter and do not necessarily represent a final product. They're concept illustrations rendered to represent the Samsung Galaxy S10.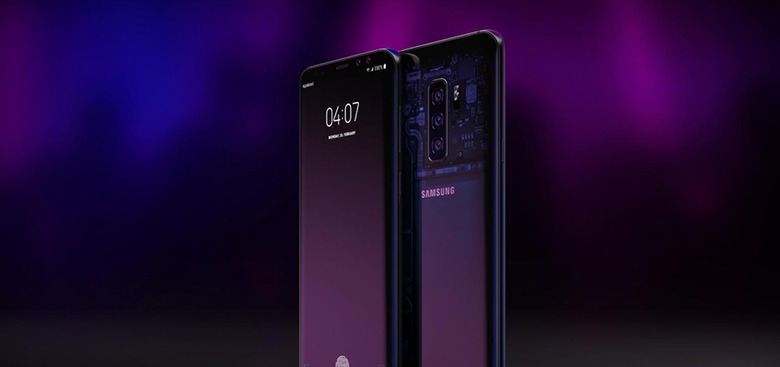 According to a report from TF International Securities analyst Ming-Chi Kuo released this month, the Galaxy S10 will have three models released in 2019. Those three models will include many similar technologies and features – but a few distinct qualities. The smallest of these will likely have a 5.8-inch display and a fingerprint reader on its side, not unlike the Motorola Moto Z3.
The larger two of these devices will likely have a 6.1-inch display, while the largest is tipped to roll with a 6.4-inch display. The mid-sized device and the largest device will apparently have FOD – Fingerprint on Display. That's the ultrasonic fingerprint detection we've seen appear on a couple of phones in China this year – it's a hot commodity right this moment in the smartphone hardware hype universe.

Kuo's report mentions GIS and O-film as ultrasonic FOD device makers, and Qualcomm as the designer of the hardware and software involved. If so, it would not be shocking to find FOD on many high-end smartphones in the year 2019, and not just those made by Samsung.
Since Apple's effectively stepped away from the fingerprint-sending technology in Touch ID for their newest smartphones, this use-case gap widens further. While the iPhone relies on its frontside sensors and camera to initiate Face ID, Samsung appears to offer a similar technology (they've had some form of face-detection on a few phones at this point in history,) and come with the most advanced form of fingerprint-reading yet released on a consumer product.

One place we won't necessarily see the gap widen is in the Samsung Galaxy Note 9. Right now's not the time to make waves. Until the Galaxy S10 comes, there won't be any mind-blowing changes to the way smartphones are delivered, or blast to the features which makes them tick. Right now's the time for refinement – until February!
The rift is here! And just when we thought Samsung and Apple were going to be able to get along with one-another again. The war shall begin anew, on a whole new level of absurdity. May we forge through these new trials with a renewed sense of wonderment and lack of fear of the unknown!