Galaxy S10+ prototype has a strange notch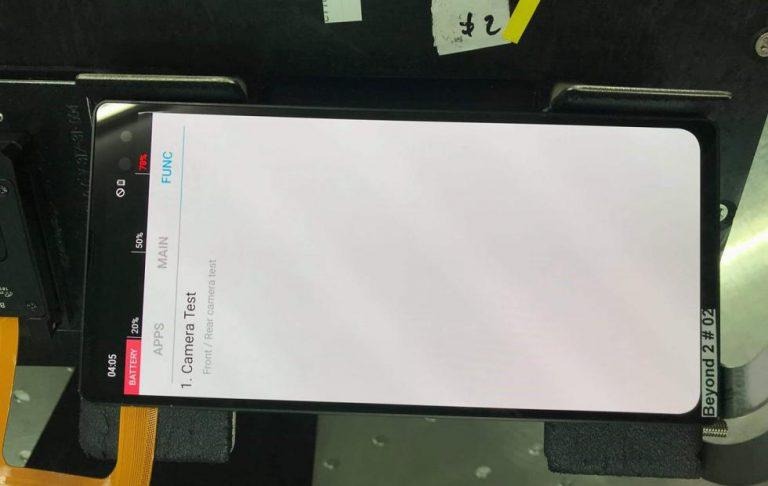 Samsung's Galaxy 10 lineup might be one of the more interesting smartphones to land early next year and it might not all be for good reasons. While at least one or two of the trio will be bringing some features never before seen on a Samsung phone, they might also have features fans would probably not want to see ever. Yes, that's referring to the contentious "Infinity-O" style cutouts, which the Galaxy S10+ might be taking to a whole new level of insanity. This latest leak, however, may or may not offer a reprieve.
Notches have been mostly criticized because of how they eat into parts of the screen. Others would argue, however, that they actually extend the screen beyond its usual boundaries. In the case of the Infinity-O cutouts, however, they really do cut into screen space. And in the case of the Galaxy S10+, the circle even comes elongated.
A new leak may offer a different angle on that. Slightly. This prototype does confirm that the dual cameras do lie on the same row as the notification panel. It could, however, just cutout a corner of the screen. It's pretty hard to tell, given the "anti-leak film" being used to ineffectively hide its identity.
Samsung's Infinity-O design is bound to be met with some resistance and criticism, depending on how well or poorly it's implemented. It could look like change for change's sake without putting it first to the test. That said, Samsung will actually be testing the idea in the wild to a limited extent with the Galaxy A8s this week. That, however, won't be able to test how the market will receive such a big, oblong cutout.