Galaxy S10 Patent Images Confirm Edge-To-Edge, Notch-Less Display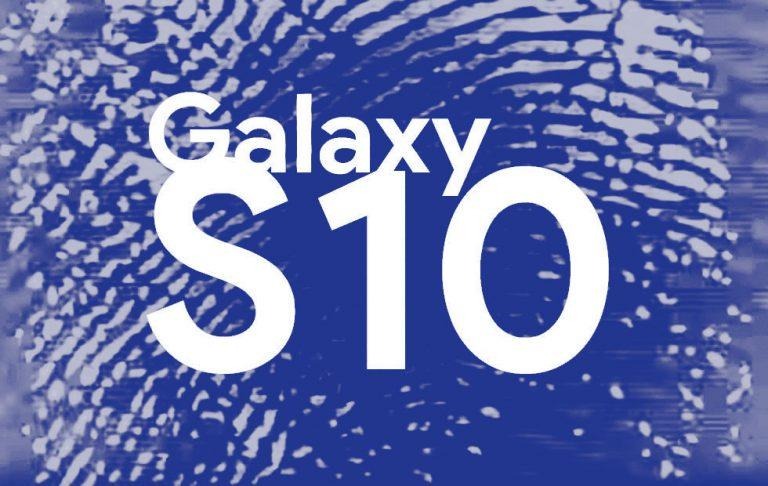 As 2019 quickly approaches, smartphone enthusiasts are eagerly awaiting what will no doubt be the next big Android flagship: Samsung's Galaxy S10. While we await the expected reveal sometime in February or March, rumors and details on the device continue to leak, including specs, sizes, and an all-new design. For the latter, we're getting one of our first looks at the Galaxy S10's final design thanks to newly discovered patent filing images.
At Samsung's recent developer conference, the company made it clear that the Galaxy S10's design would differ from recent devices like the S9 and Note 9, along with offering an idea of what to expect with its new Infinity-O display design. The new images, which were included in the documents filed with the World Intellectual Property Office (WIPO), offer a much more detailed look.
The Galaxy S10 shown in the patent has done away with the bezels that usually border the top and bottom of the display on Samsung's devices. Instead is a truly edge-to-edge screen that stretches all the way to each corner. The two main images depict a Model A and Model B, with the primary difference being how rounded the corners are.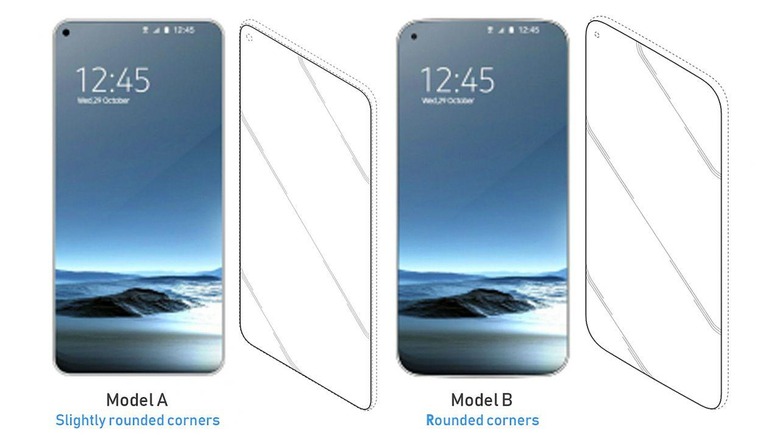 Rather than a notch in the top of the display for a front-facing selfie camera and other sensors, the Galaxy S10 uses one of the Infinity-O display's signature elements: a small circular cut-out in the corner of the screen. Another image in the patent shows a range of display designs that Samsung is likely considering, with the only major differences being how rounded the corners are, the cut-out appearing in either the top-left or top-right, and rounded edges on the sides or top and bottom.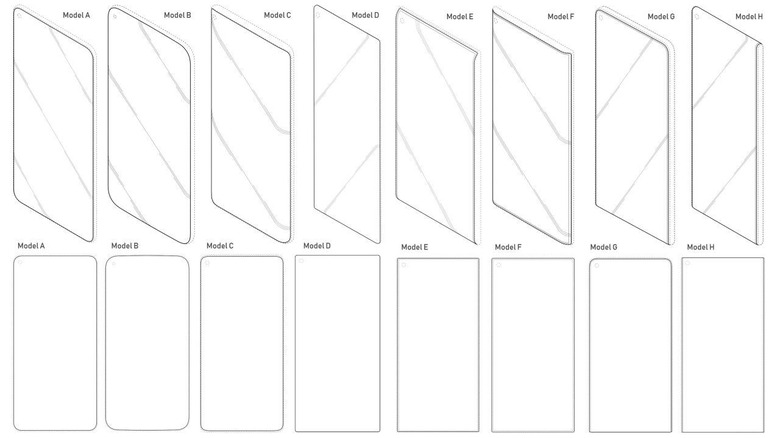 Unfortunately the patent doesn't offer any detailed descriptions on other features of the Galaxy S10, but at least it offers a solid depiction of what we'll be holding in our hands sometime next year. Along with the impressive new display design, the S10 has been rumored to feature a three-camera system on the rear, and possibly a fingerprint sensor on the front that's embedded under the display.
The past few years have seen Samsung debut its new Galaxy phones alongside the annual Mobile World Congress event held in Barcelona. MWC 2019 is scheduled to begin on February 25th, so it's probably best to mark that week on the calendar.
SOURCE LetsGoDigital