Galaxy S10 Lite specs on Geekbench paint a baffling picture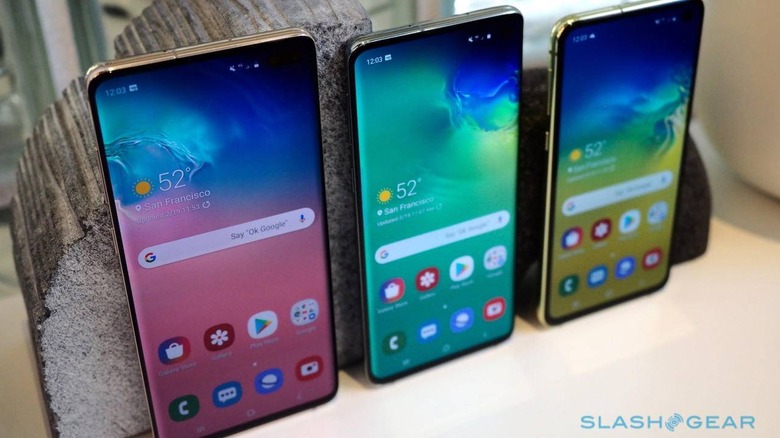 All of Samsung's 2019 flagships, including the Galaxy Fold, are out in the market and it seems that Samsung is winding down a bit and working steadily on getting Android 10 to those phones. That said, the company is believed to be preparing "lite" versions of its two flagships, among other phones. One of those, believed to be the Galaxy S10 Lite, has popped up on Geekbench with some very basic details. Those, however, could leave some scratching their heads in trying to make sense of Samsung's strategy in the grand scheme of things.
Samsung is no stranger to "mini" or "lite" versions of its flagships but it seemed to have stopped that practice a few releases ago. Firstly, the Galaxy A series as mostly taken the place of lite premium phones. Secondly, the Galaxy S10e this year, in particular, already offered a more affordable version of the early 2019 flagship.
In light of those factors, the existence of this SM-G770F is a curious oddity. It is believed to be the so-called Galaxy S10 Lite and it does seem to have some impressive specs worthy of that name. Geekbench puts a Snapdragon 855 processor inside along with 8 GB of RAM. Sounds all good except the Galaxy S10, a.k.a. the SM-G970 line, already has those same specs.
In fact, the 8 GB RAM puts it above the Galaxy S10e, the original "Lite" version of the Galaxy S10. This would imply that the Galaxy S10 Lite slots in between the Galaxy S10e and main Galaxy S10, perhaps for markets where the Galaxy S10e isn't available.
Just as puzzling though only slightly, the phone is shown running Android 10 out of the box. Given Samsung still hasn't rolled out the final version of One UI 2 and Android 10 to its current flagships, it's unlikely it will launch a new Android 10 phone before that happens. If so, then this Galaxy S10 Lite probably won't be launching until next year, around the time a new Galaxy S11 and new Galaxy A phones, one of which sounds a lot like the Galaxy S10 Lite, will be announced.