Galaxy S10 Lite specs include Samsung's first macro camera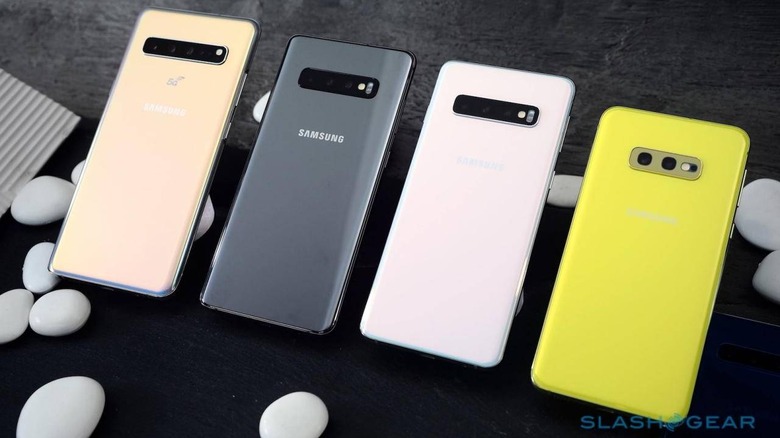 The Galaxy S11 may be Samsung's premier phone for early 2020 but it might be facing some tough competition from its own ranks. The Galaxy S10 Lite and Galaxy Note 10 Lite were supposed to launch this month but the delay puts it too close to the Galaxy S11's debut. More than that, however, a new leak detailing the Galaxy S10 Lite's specs paint a picture of a phone that rivals even the Galaxy S10 itself and, presuming the price is right, could give consumers a hard time deciding whether the Galaxy S11 will be worth it.
Given the "Lite" moniker, it is probably presumed that the Galaxy S10 Lite would be on the same level as the Galaxy S10e at least. Based on information from WinFuture's Roland Quandt, that doesn't seem to be the case. In addition to being so close to the Galaxy S10 (but not the Galaxy S10+), this upcoming smartphone will even have something neither of those two has.
That particular feature is the 5 megapixel f/2.4 macro camera, a first on any Samsung phone. Its exact utility might be debatable though and some might prefer having a telephoto camera instead. This is joined by a 48 megapixel f/2.0 main camera and a 12 megapixel f/2.2 ultra-wide camera on the back and a 32 megapixel f/2.2 punch-hole camera on the front.
The Galaxy S10 Lite is also noted to all be powered by a Snapdragon 855 with no Exynos variant in sight. Some might consider this a slight advantage given the Exynos' performance against Snapdragons. It will also bear 8 GB of RAM and 128 GB of presumably UFS storage, same as the Galaxy S10.
Depending on pricing and market availability, the Galaxy S10 Lite and Galaxy Note 10 Lite could be a more practical option for some consumers. Of course, that doesn't discount the Galaxy S11's features but not everyone will be swayed by every shiny new thing.