Galaxy S10: Iris scanner out, in-display fingerprint in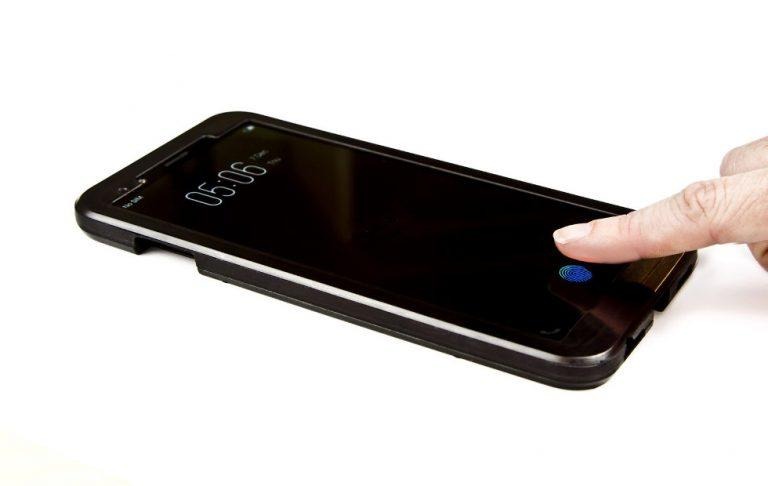 After foldable displays, it seems that the next Galaxy phone feature no one can seem to agree on is the in-display fingerprint scanner, a.k.a. fingerprint on display (FOD). It has been rumored, expected, and debunked launch after launch since last year and now it seems that the feature is again pushed back to 2019. That seems to be the implication of rumors that Samsung is ditching the iris scanner in the Galaxy S10 in favor of both 3D face recognition and FOD.
Some might site the jump in logic. The main rumor is that Samsung has not ordered supplies of iris scanners for prototypes of what would be the Galaxy S10, codenamed "Beyond". That would suggest that, at the very least, next year's Samsung flagship won't have that feature.
From that, The Bell's industry sources hint that the reason for this is that iris scanning is determined to be redundant in light of two other biometric features. One is 3D face recognition, which is pretty much expected given the popularity of Apple's Face ID and Samsung's own direction in the Galaxy S9.
The other, however, is still debatable at this point. Yet again, Samsung is expected to put an in-display fingerprint scanner on the Galaxy S10, the same feature it has skipped in the Galaxy Note 8, the Galaxy S9, and the upcoming Galaxy Note 9. Granted, Samsung has now had almost two years to let that technology mature. And now that both Vivo and Xiaomi have it, it can no longer afford to be left behind.
Admittedly, it's the perfect time to introduce such big changes. Just like last year's iPhone X, the Galaxy S10 will mark the line's tenth anniversary. What else will change is still unknown, but you can expect a big buzz over it.