Galaxy S10 global launch kicks off with crazy third-party wallpapers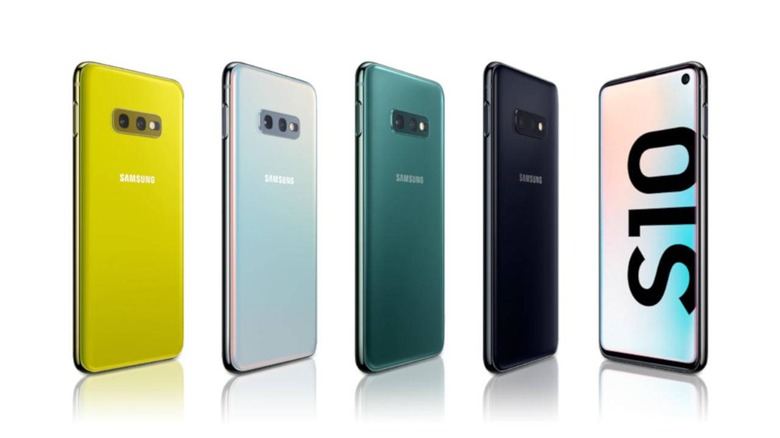 It is finally happening and for consumers in about 70 markets around the world, the Galaxy 10 and its two siblings are finally landing in stores and in users' hands. On paper, the phones have everything going for them, especially if you temporarily ignore the price tag and the low chances of repairs. The one thing that seems to have people split is its Infinity-O hole-in display. That's why a creative bunch of Galaxy S10 user, present and future have come up with wallpapers that turn that oddity into something beautiful or at least hilarious.
Samsung itself actually uses this wallpaper trick as if to hide its shame. All the default wallpapers that it ships with the Galaxy S10, S10+, and S10e have dark upper right corners which effectively mask the cutouts. That is until you roll down the notification panel or open any app. At least when viewing the home screen or lock screen, you won't see those eyes.
Eyes are definitely how some Galaxy S10 owners are seeing them and, thanks to that, have created wallpapers that play on that idea. Some have put faces a d heads of some recognizable characters and personalities, others have found other interesting ways to poke fun of the hole. It's definitely an interesting phenomenon that seems to both embrace the notch while at the same time revolt against it in the most creative way possible.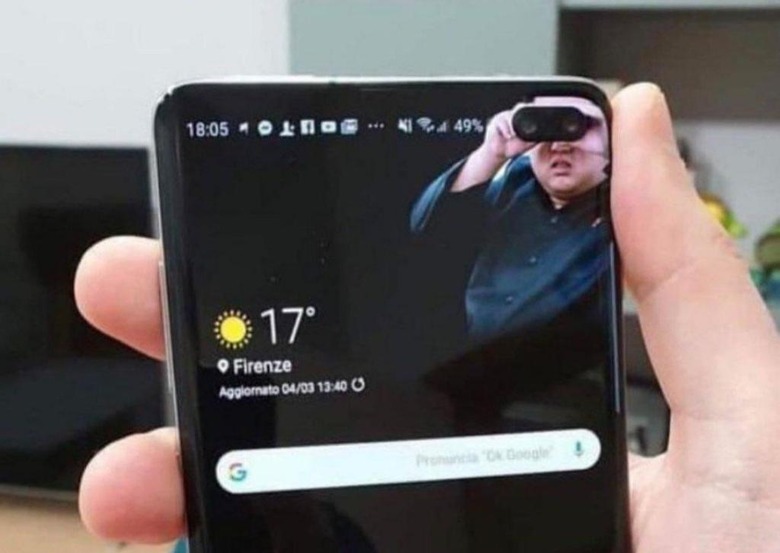 If you do manage to ignore the hole, though, you will have one of the best smartphones this year in your hands. The beauty of an bezel-less phone can't be denied even if its usability is still up for debate. The Galaxy S10+ is already rubbing shoulders with the top performers in DxOMark's list and has been unsurprisingly given DisplayMate's shiniest new crown yet.
The Galaxy S10 is already expected to perform well in the market though some pre-order figures are predicting a slump. The latter isn't unexpected given the increase in price, though with a triple strategy not unlike Apple's, Samsung could still emerge victorious.