Galaxy S10 fingerprint on display confirmed by Samsung Pay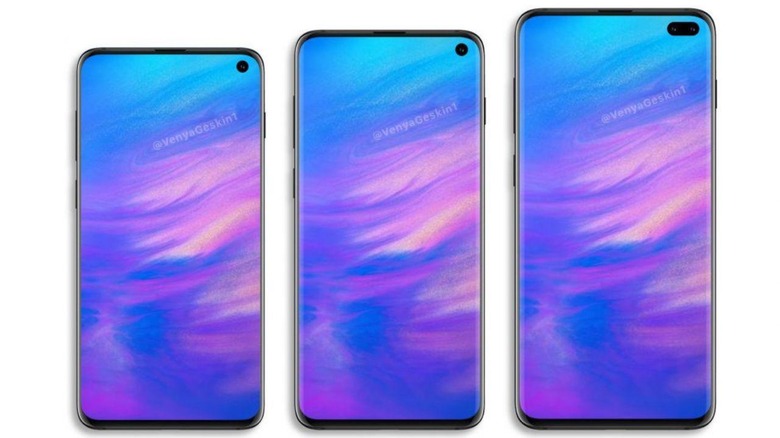 Samsung's next flagship is shaping up to be quite a mixed bag. On the one hand, you will see some of the latest mobile technologies all in one package. On the other hand, you will also see the new thing everyone loves to hate: the punch hole camera. But setting aside that controversial design for now, there is at least some good news or the confirmation of good news. The Galaxy S10 will indeed have an in-screen fingerprint scanner and we have Samsung's own Samsung Pay app to thank for that proof.
Samsung has been rather generous with its clues lately. It has been, intentionally or not, including hints in its firmware updates, even if said features don't have anything to do with the phone it's being installed on. Such is the case for Samsung Pay whose code explicitly mentions an in-display fingerprint scanner.
According to the sleuths at XDA, the latest Samsung Pay app includes code that detects what kind of fingerprint scanner the phone has. The reason is that if there's an in-display sensor, Samsung Pay has to shift its UI up to make room for the fingerprint scanner indicator at the bottom of the screen.
How are they sure that it's for the Galaxy S10? Because the code also makes mention of the Galaxy S10 codename. Sadly, that same codename is shared among all variants so there's no assurance which is which. The Galaxy S10 Lite, for example, is expected not to have such a sensor.
It has been almost two years, maybe even more, for Samsung to finally get its long-rumored in-display scanner. It might not, however, be all that it's cut out to be. While Samsung is expected to use Qualcomm's ultrasonic technology, there are now rumors that such a sensor won't work well with screen protectors.