Galaxy S10 face unlock isn't only pointless, it's also a liability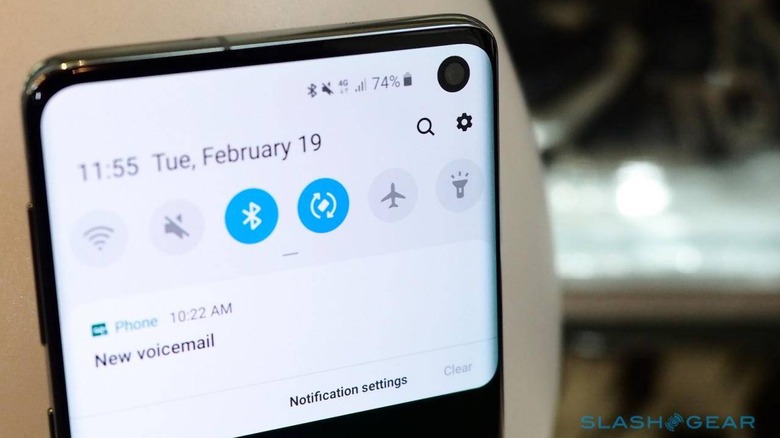 When Samsung was rumored to be going with an Infinity-O hole-in display, there was one consequence that wasn't talked about as much. The shift to a more constrained design meant that Samsung could no longer offer the face and iris recognition systems it had been working on for years, something it officially confirmed at Unpacked 2019 last month. Instead, Samsung is defaulting to a more basic Face Unlock functionality that, judging by reports, is perhaps better left disabled anyway.
There's a reason why Apple was forced to swallow its pride and leave a notch on the iPhone X's face. The hardware it needs to implement its secure Face ID won't fit in a waterdrop notch, much less a punch hole cutout. Android phones have already been criticized for having less than secure face recognition systems but the Galaxy S10 might be taking it to a ridiculous level.
There are now three high-profile confirmations on the Internet proving how easy it is to unlock the Galaxy S10. AndroidWorld.it performed the most common test, that of holding a photo of the owner's face in front of a locked Galaxy S10+. And not a simple flat, physical photo but one from a smartphone where the light coming off the photo should already clue Face recognition sensors in.
But it isn't just still photos even. Unbox Therapy even tried using a YouTube with his moving face in close up and it unlocked the Galaxy S10 three times out of three tries. Not everyone may have a YouTube video of themselves but we bet any video will do too.
Almost everyone does have a relative though, and some might share some family resemblance too. Jane Manchun Wong, famous for unearthing experimental features from social networks, discovered that the Galaxy S10+ doesn't even care about gender. She was able to unlock her brother's phone with no difficulty.
I unlocked my brother's Galaxy S10+ with my face

— Jane Manchun Wong (@wongmjane) March 9, 2019
To be fair, Samsung does warn users when enabling Face Unlock that it could be insecure and is more a matter of convenience. It is a convenience, however, that comes with a steep price. Almost anyone who can figure out the owner's identity could potentially unlock the Galaxy S10 and, given how much of ourselves we post online, that probably isn't that difficult these days.