Galaxy S10 design accidentally confirmed by Samsung itself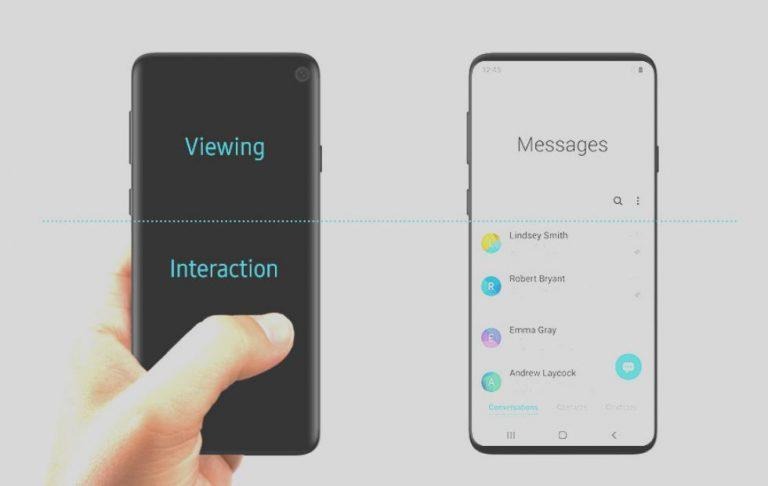 It's still more than a month from now but Samsung's next flagship phones are all but completely known at this point. While some specific details remain under wraps, most of the large strokes like features and designs have already been leaked to death. But while those leaks have come from usually reliable sources, they are still leaks. Fortunately, it seems that Samsung itself has confirmed the design of at least the Galaxy S10 and its punch-hole screen, though, of course, it has tried to remove evidence of such.
A few days ago, Samsung published a rather lengthy article detailing the changes in its One UI user experience. This is the new version what was first known as Samsung TouchWiz then Samsung Experience and it is the one that comes with Android 9 Pie. The update has been rolling out to the Galaxy S9 and S9+ so you'd expect it to use images of that phone. Someone at HQ, however, might have jumped the gun on the Galaxy S10 too early and used that unreleased phone instead.
To be honest, you might have not noticed it but a Redditor did and, thanks to some brightness adjustments, shows that the phone initially used in the One UI article does have a camera cutout on the upper right corner of the screen. The other screenshot, however, doesn't show any change in the UI in relation to that hole but it does show a phone with very thin bezels, thinner than any Galaxy phone so far.
Of course, Samsung has already replaced the images with less revealing ones, which only serves to confirm suspicions. Not that they can do any damage control at this point anyway. Still, it was nice of Samsung to confirm things even for a little while.
The Galaxy S10 is scheduled to be announced at an Unpacked event on February 20, just before MWC 2019 begins. It won't be alone though, as it might be sharing the stage with Samsung's foldable phone as well. Both phones, or at least one of four Galaxy S10 models, are expected to have rather sizable batteries. The Galaxy S10 5G, for example, might have 5,000 mAh battery pack while the Galaxy F/Galaxy Fold might have two 3,100 mAh batteries inside.