Galaxy S10 Carrier Release Details And Deals: Verizon, AT&T, T-Mobile, And More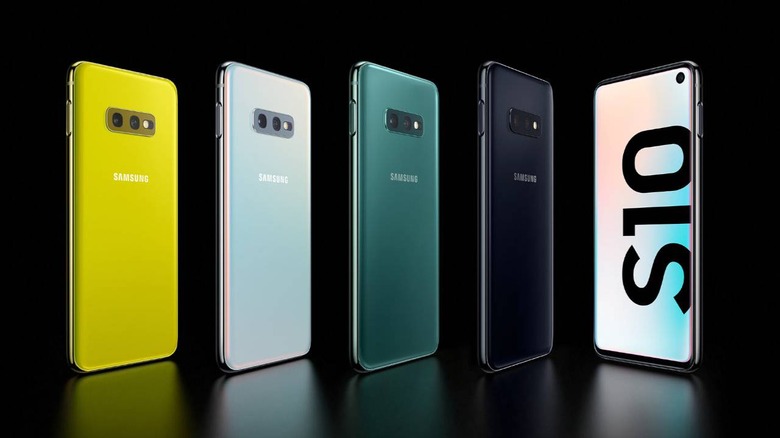 Can't wait to get your hands on one of the new Samsung Galaxy S10 smartphones? Major wireless carriers in the US have revealed when they will start accepting pre-orders for the devices (hint: it's tomorrow), as well as the special deals they'll be offering customers who make a purchase. Depending on carrier, consumers have a chance to get hundreds of dollars in device credit or a second handset for free.
Verizon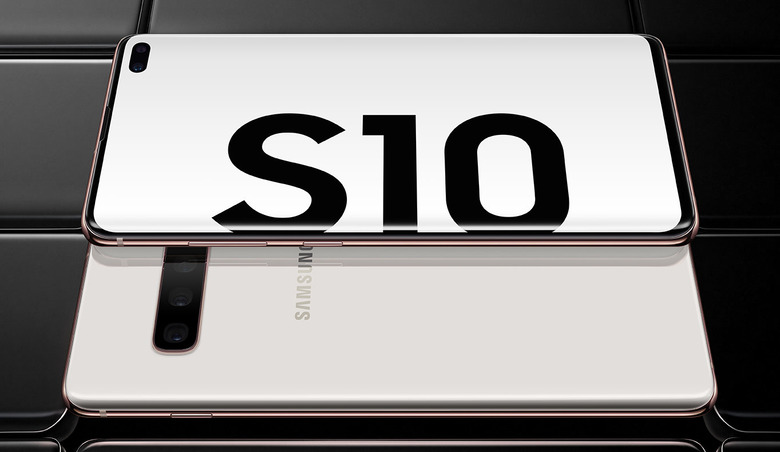 First up is Verizon Wireless, the first carrier in the US to offer the Galaxy S10 5G model. Starting at midnight on February 21, Verizon will start taking pre-orders for the S10, S10e, and S10+ models at the following prices:
- Galaxy S10e: $749.99 USD | $31.24/month
- Galaxy S10: $899.99 USD | $37.49/month
- Galaxy S10+: $999.99 USD | $41.66/month
The Galaxy S10 5G will be opt-in only and pre-orders won't start until later this year; the price wasn't provided.
As expected, Verizon has some deals to go alongside the new devices, including a Samsung BOGO promo offering a free 128GB Galaxy S10e when one of the above three models are purchased. Alternatively, buyers can get a $750 credit to put toward one of the more expensive Galaxy models.
AT&T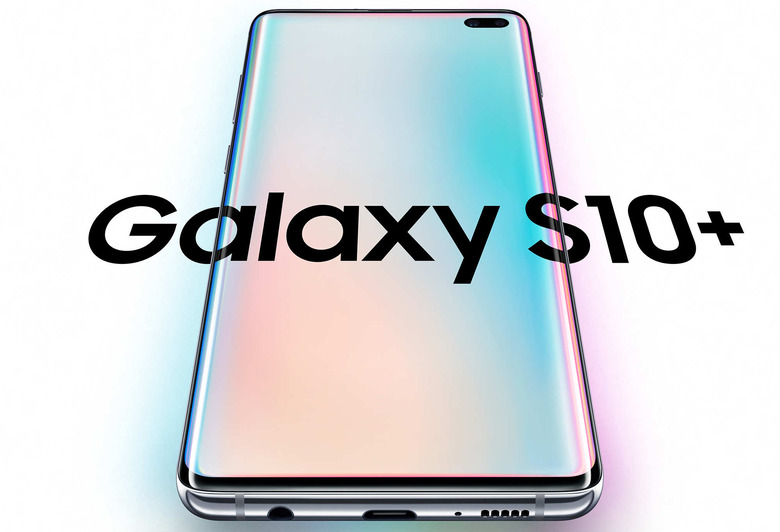 AT&T customers will also be able to order the new S10, S10+, and S10e devices from the carrier starting tomorrow, February 21. The phones will first be available through AT&T's website, later arriving in its stores on March 8.
The S10e model will be offered at $25/month for 30 months, while the S10 will be $30/month and the S10+ will be $33.34/month. AT&T is offering its own launch deal, namely the chance to get one device for free when they purchase the S10 128GB, S10+ 128GB, or the S10e.
T-Mobile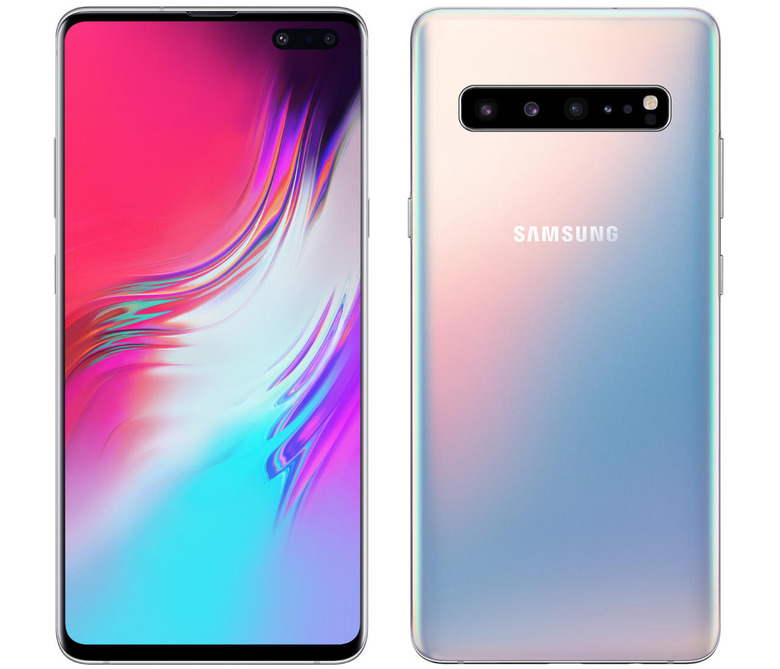 The Uncarrier has announced plans to start accepting Galaxy S10 device pre-orders at 9:01PM PT / 12:01AM ET ahead of the sales start on March 8. The S10, S10+, and S10e models will be available through the carrier, which plans to offer the S10 5G model later this summer.
Both new and existing T-Mobile customers who order the phones online are offered up to $620 in bill credits when they trade in an eligible device and add a new voice line. Customers who only add a new line or trade in a device have the chance to get the S10e at half-off and up to $390 off the S10 and S10+ models, as well.
Families also have a shot at a deal with the new four unlimited lines for $40/line/month promo on T-Mobile Essentials. This assumes the customer adds a voice line and/or trades in one eligible device per line. The deal includes four Galaxy S10e handsets.
Sprint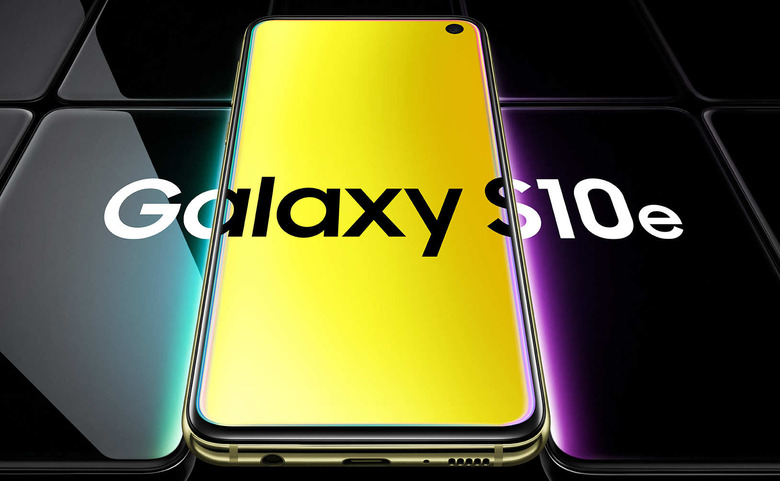 As with the other big US carriers, Sprint has revealed its Galaxy S10 series sales plan, including pre-orders that go live at 11:01PM CT today through the Sprint website. The carrier is offering the S10, S10+, and S10e models under a new deal that gives customers a second Galaxy S10e unit for free. As well, customers who pre-order have the opportunity to get the Galaxy Buds for free.
For customers who want to avoid contract plans, Sprint points toward its Boost Mobile subsidiary, which will offer the Galaxy S10e with its no-contract plans. The device will appear in Boost Mobile stores starting on March 8.
Xfinity Mobile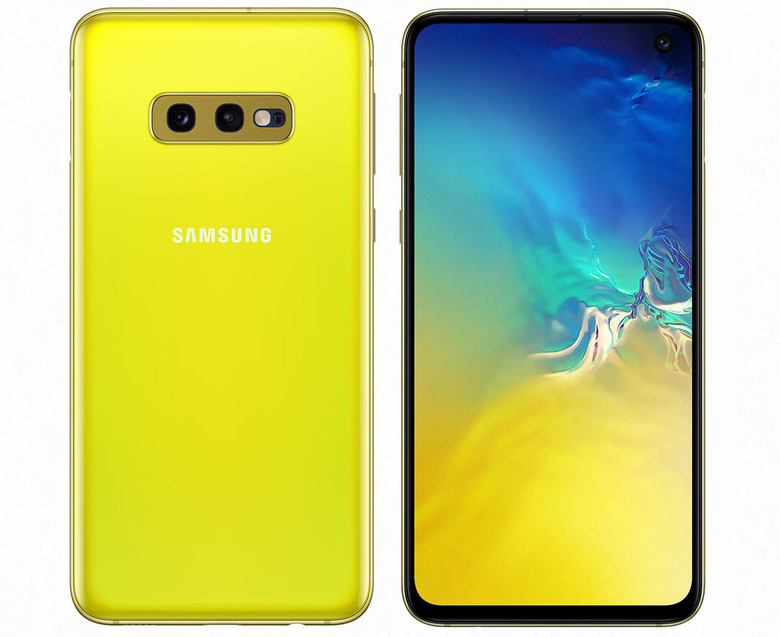 Comcast's Xfinity Mobile wireless service will soon offer the Galaxy S10, S10e, and S10+, the company has announced, each of them in the Prism White, Black, Blue, and Flamingo Pink colors. As well, Xfinity Mobile will offer the S10+ in Ceramic Black and White colors.
The company will start accepting pre-orders for the devices tomorrow, February 21, at which point a new deal involving a $250 Visa prepaid card will also go live. From then until April 7, customers will be able to get this deal if they activate a new line, port their number, and purchase one of the new Samsung handsets. Sales officially begin on March 8.