Galaxy S10 Android 10 update slowly rolls out to a few countries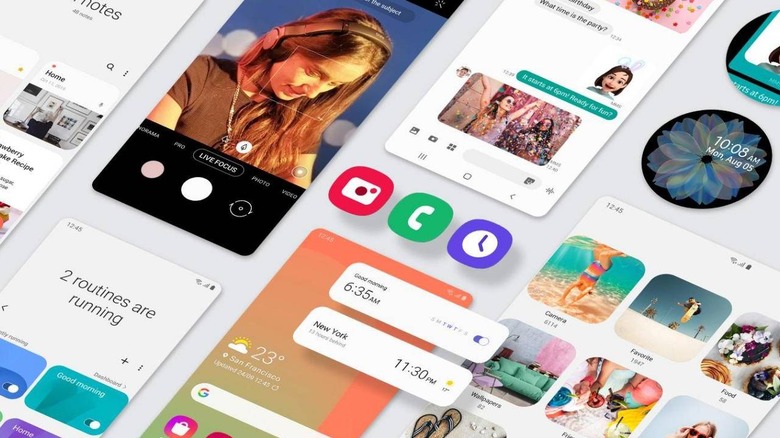 Based on its own official timetable, Samsung isn't scheduled to release its One UI 2.0 update for its 2019 flagships until January 2020. It seems, however, that some owners of the Galaxy S10 phones are getting an early holiday treat from the manufacturer. Reports are coming in that these phones are finally getting the update, which also pulls in Android 10, but, as expected, it's not happening all at once for all.
Like any major Samsung update, One UI 2.0 is half about Android and half about Samsung. On the Android side of things, the update bumps up the version to Android 10, no dessert this time. In addition to the usual improvements under the hood, Android 10 brings changes to the user experience, some of which are practically replaced by One UI 2.0.
Samsung launched One UI last year as the successor of its Samsung Experience skin which, in turn, replaced the much-criticized TouchWiz. Version 2.0 polishes the UI considerably to make it easier to reach important buttons and options with the thumb of one hand. It also emphasized reducing information density and the sizes of certain UI elements, an almost ironic direction considering Samsung's history with TouchWiz.
Samsung started the beta for One UI 2.0 with Android 10 for the Galaxy S10 last October, making this early stable rollout a bit of a surprise. Just like with Android 9 Pie, the wave started in Germany, followed by South Korea and, surprisingly, Panama according to SamMobile's tally. Others have chimed on Twitter that France and the UK are also getting the update.
Hopefully, it is indeed a pleasant surprise and a holiday gift despite the seemingly premature release. While Samsung definitely deserves praise for speeding up its software update cycles, sometimes those early updates have also caused no small amount of headaches for early adopters running into bugs that render their phones unusable.