Galaxy S III S-Voice app now available for all Androids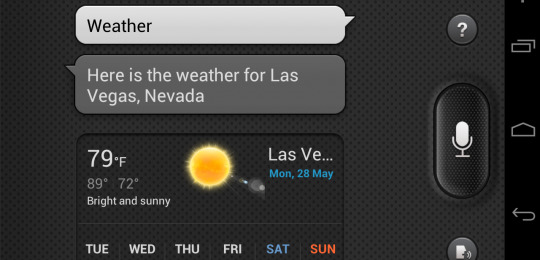 The personal assistant for Android known as Samsung S-Voice has been released on the Galaxy S III smartphone and has been hacked and distributed to the public at the same time. This application works much in the same way as the Galaxy S II voice assistant did when it was released last year and is now being called an Apple Siri-rival due to the relative popularity of that system. Here you'll be able to download the application and install it on any Android device capable of running it.
This application has been ripped from the Galaxy S III and is not currently made by Samsung to be working on devices outside of that smartphone. Therefor what you get is what you pay for, and no guarantees are made that this application will work for you at all. To see how this application works when it's working how it's supposed to work, head to our Samsung Galaxy S III full review and/or check out the full video review of the device (including S-Voice) here:
[vms 18a679e48b31c72c30de]
This application can be [downloaded from XDA developers forums] where the user known as WANAM has gratefully provided the world with a fully flash-ready package. If you have never installed a non-market application, nows as good a time to start as any, but again we make not guarantees that it will work or that the download is safe in the end. This application also goes by the name Voice Talk and will need 100Mo partitioned before it can be installed. Have a peek below at our Galaxy S III timeline to get all your most recent necessities and bits!
[via Android Community]