Galaxy S III MHL-HDMI adapter headache gets cheaper workaround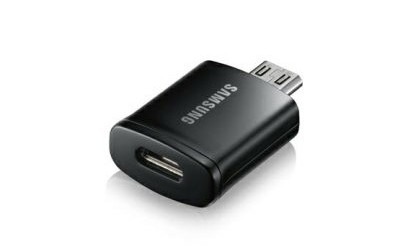 We may receive a commission on purchases made from links.
Confirmation last week that Samsung's Galaxy S III demands a new MHL-HDMI adapter cast a shadow over the flagship smartphone, but now a more affordable solution has been spotted. While the Galaxy S III uses a newer pin layout than existing MHL adapters – meaning old dongles won't work with the new phone - MobileFun has discovered a converter adapter-tip that fixes it for a third of the price.
Rather than a whole new MHL-HDMI connector, which is currently retailing in the UK for around £29.99 ($47), the Samsung Galaxy S3 HDTV Adapter Tip converts an existing adapter. It's priced at £9.99 ($16), and while we'd still rather the Galaxy S III were backward compatible, we won't argue too much with saving £20.
It's not entirely clear whether the adapter tip will limit any functionality brought by the different pin layout on the Galaxy S III nor, indeed, what changes have been introduced by Samsung altering the layout in the first place. Samsung's product page for the official MHL-HDMI adapter makes no mention of how it is unique.
The new Samsung Galaxy S3 HDTV Adapter Tip is up for preorder now, though there's no indication of when, exactly, it will begin shipping. For more on the Galaxy S III itself, check out our full review.