Galaxy S 5 Active launches at AT&T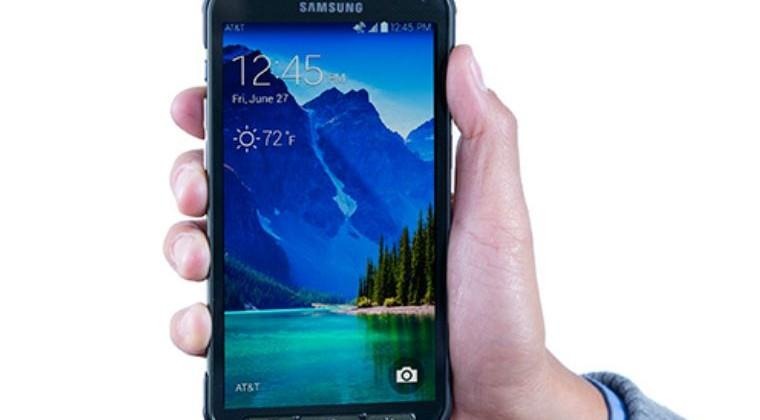 Samsung's Galaxy S 5 Active has officially launched, arriving both online at Samsung and through AT&T. The smartphone, which has leaked repeatedly over past weeks, is a rugged variant of the company's Galaxy S 5, and brings with it such things as shock and water resistance, and, as tipped, three physical buttons.
The Galaxy S 5 Active is both water and shock resistant, as well as dust proof, and offers a convenience key on the edge for pulling up all the apps that are specific to outdoor activities, whether fitness apps or otherwise.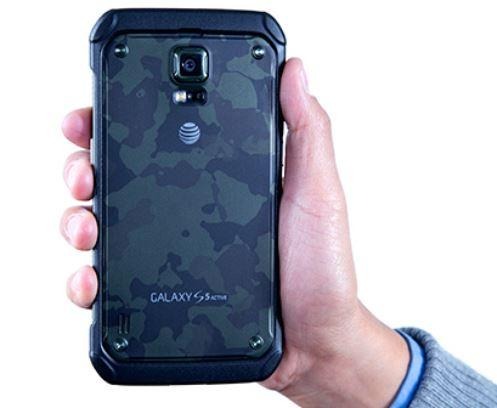 There is an integrated heart rate monitor for tracking one's heart rate while on the go, and Samsung's S-Health, which gives users a way to pull up nutrition information, track their steps, and earn medals for finishing achievements. As you can see in the image above, it also has a sort of bumper around the edges, making it more durable than the original model.
The Galaxy S 5 Active can be had through AT&T for $199.99 USD alongside a 2-year contract, or for $714.99 without a contract. It can also be purchased with AT&T Next installments at $35.75 per month for 12 months, or $27.50 per month for 18 months.
SOURCE: AT&T