GALAXY S 4 runs CyanogenMod 10.1 in final hack rumor debunk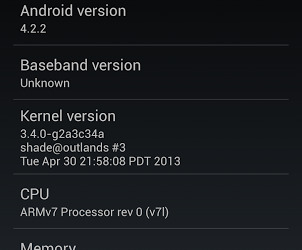 As the Samsung GALAXY S 4 sees its first public bootloader unlock today, so too does it see the final confirmation that earlier reports that famed hack CyanogenMod would not be coming to the handset. In a push to inform the masses that the smartphone would indeed be supported by the hacker team, head developer Steve "Cyanogen" Kondik revealed to Google+ the screenshot you see below, saying how lovely it was to be running. It's not clear at the moment if all versions of the GALAXY S 4 will be supported.
The version of the Samsung GALAXY S 4 you're seeing here hacked and modded with CyanogenMod is from T-Mobile. The AT&T iteration of the phone was the one seen with an unlocked bootloader earlier today. While one modification is certainly done at a different difficulty level than the other, users can assume that one will be compatible with the other relatively soon.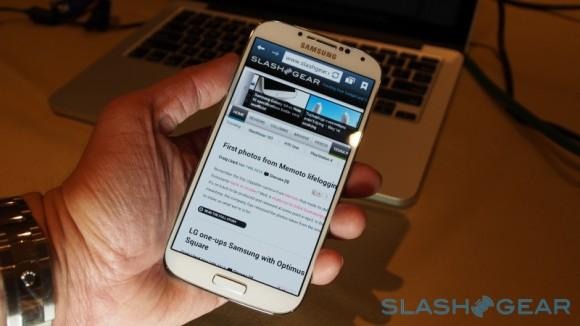 The original note on the subject of CyanogenMod not working with the GALAXY S 4 seems to have come from a developer who was ill-informed. As it stands, the CyanogenMod team will be bringing the most popular ROM in the world to smartphones using Samsung's Exynos processor for some time to come, the same being true of those working with Qualcomm's Snapdragon processors as well.
The CyanogenMod rom continues to grow in popularity here through 2013 as it reaches version 10.1, this including Android 4.2.2 Jelly Bean and additional modifications unavailable to the basic build of Google's mobile operating system. This modification is available to any Android owner whose device is supported and whose willing to unlock their device without fear of being kicked from customer support at their local carrier. Know what you're getting into before you move forth!
[via Android Community]