Galaxy Note II flexible display tipped (but don't expect a bendy phablet)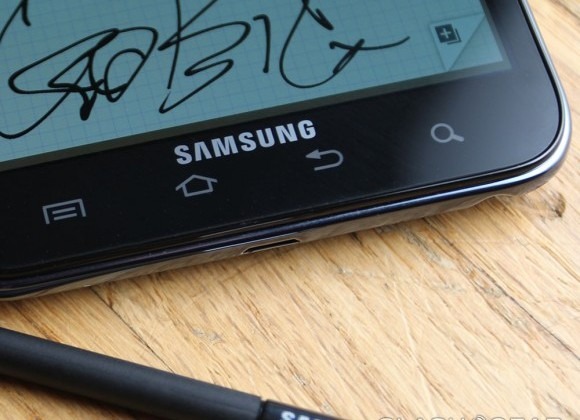 The Galaxy Note II is expected to be announced at the end of the month ahead of IFA 2012, but there's always time for some last minute details. According to a report from the Korea IT Times, Samsung will make use of an 5.5-inch AMOLED panel in the Galaxy Note II featuring unbreakable plane display technology along with a plastic substrate. That will allow the South Korean manufacturer to reduce the thickness of the phone, possibly leaving room for a larger battery.
That won't mean that the phone will be flexible, however, just that the use of plastic substrate will allow the display to be curved while being stronger and more resilient than the typical glass that is used for smartphones. UBP tech will make the screen 0.4mm thinner overall: that doesn't sound like much, but space is at a premium in a smartphone, so every little bit counts. It could also help to increase battery capacity for the Note II, or make room for additional components within the handset.
It's not the first time the Note II has been rumored to use an unbreakable plane display. MK Business News first reported in June that the technology would make the jump to Samsung's Note successor, although DDaily later contradicted those reports, saying that the technology wouldn't be used this time around.
Other reports suggest the Note II will feature a 5.5-inch AMOLED screen with a 1280x720 resolution, a change in resolution and aspect ratio from the original Note. The design of the device is reportedly tweaked to fall in line with the Galaxy S III aesthetic, with the handset also featuring a quad-core Exynos processor and an improved camera with a megapixel count somewhere between 8 and 12. The Note II is expected to be announced at a Samsung event on August 29th, and we'll be there to cover the event.
[via GSMArena]