Galaxy Note Edge unboxed on video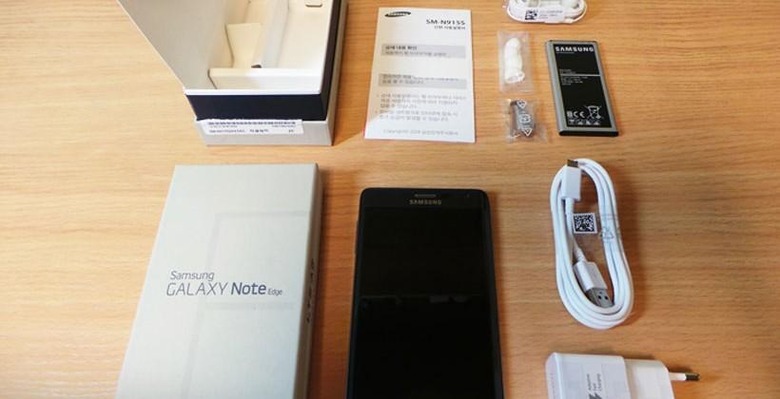 The Samsung Galaxy Note Edge is one slick looking smartphone with its curved screen wrapping around one side. The idea is to allow you to see notifications and icons on the side and to use it as a ticker or status display. We already know that the device will be available in the US on November 7 and it is already available in Japan. Samsung has warned that the Note Edge will be a limited edition device so anyone wanting to pick on up should get it quickly.
One of the things we always like to see when it's time for gadgets to launch is an unboxing and one has been published for the Note Edge. The box itself is 100% recyclable and double layered on the inside, like most smartphones, to accommodate the device and accessories underneath.
Once you pull the Edge itself out of the box, under the device layer are all of the accessories. Accessories included with the device are the USB cable, earphones, extra earphone tips, S Pen tips, and the battery. The owner's manual is also in this section of the box. You can check out the full unboxing on the video below.
We already know the hardware features of the device. It has a 5.6-inch Quad HD+ Super AMOLED screen with a resolution of 2560 x 1440. A fingerprint scanner is built-in along with a 3.7MP front camera and a 16MP rear camera.
SOURCE: Samsung Tomorrow