Galaxy Note Edge hits Verizon, throws AT&T curveball on pricing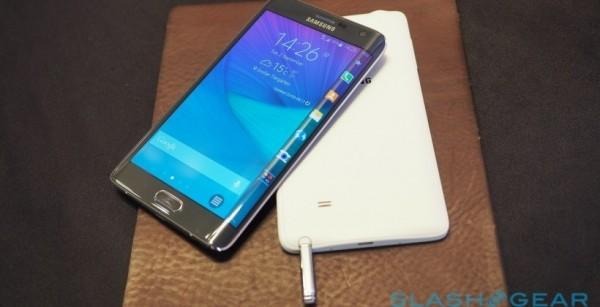 The Galaxy Note Edge is a unique device. With a waterfall edge on the right side (in portrait), the Note Edge has some interesting use cases. It also has some potential buyers really interested, while other dismiss it quickly as another side project from Samsung. It's not, though, and will be headed to one of the few carriers that can deliver strong traction for a device. Starting today, the Note Edge is available via Verizon. If you're interested in what's next, you'll pay big now.
The Note Edge is hitting Big Red for $399 subsidized with a two-year plan. If you're not okay with being locked into a contract, the Note Edge can be had for $799. Still a bit much for a phone, but a marked discount over the nearly $1,000 AT&T wants you to pay.
The Note Edge is essentially a Note 4 with a new-look screen. The internals are all the same; the form factor is just a bit different, and the side-screen adds some interesting nuance to the Note Edge.
Note Edge has some subtly cool aspects to it, like a desk clock mode and quick-launch for your favorite apps. The camera controls also shift to the bottom, giving you a full-screen viewfinder.
Is that enough to warrant the extra spend? That's up to you, of course, but the Note Edge is about as bleeding edge (pun intended) as a consumer can get, so if you're an early adopter — check it out. For the rest of you, the Note 4 is cheaper, and you can get a lot more accessories.
Source: Verizon