Galaxy Note Edge country availability list published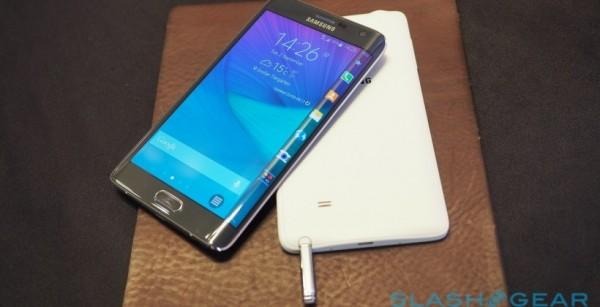 When Samsung announced the Galaxy Note Edge with its cool curved screen, it was clear from the get go that the device would be a limited edition concept device. That naturally raised questions for people interested in the device such as will the device come to my country. We now know all of the countries where the device will be landing and the full list of where you can buy the smartphone is below.
Some speculation early on was that the Edge might not come to Europe at all. We now know that it will come to Denmark on December 12. Germany, UK, Luxembourg, Spain, Italy, Switzerland, Polen, France, Nordic countries, Austria, and Portugal will get the SM-N915FY model. Russia and Kazakhstan will get the Note Edge SM-N915F.
The SM-N915G model will hit India, Australia, Singapore, and Nepal. We already know that the smartphone will be coming to the US, Japan, and South Korea. US customers could get the Galaxy Note Edge on November 7. Landing in Germany was left up to voting from German fans and 120,000 of them voted to bring the device to their country.
The Galaxy Note Edge will sell for $399.99 on contract in the US or $945.99 off contract. This is a very cool smartphone and the curved section lets you see icons and notifications while using the majority of the screen for surfing the web or watching video. Check out our hand-on video with the Galaxy Note Edge below.
SOURCE: Sammobile