Galaxy Note 9 teardown reveals what has changed inside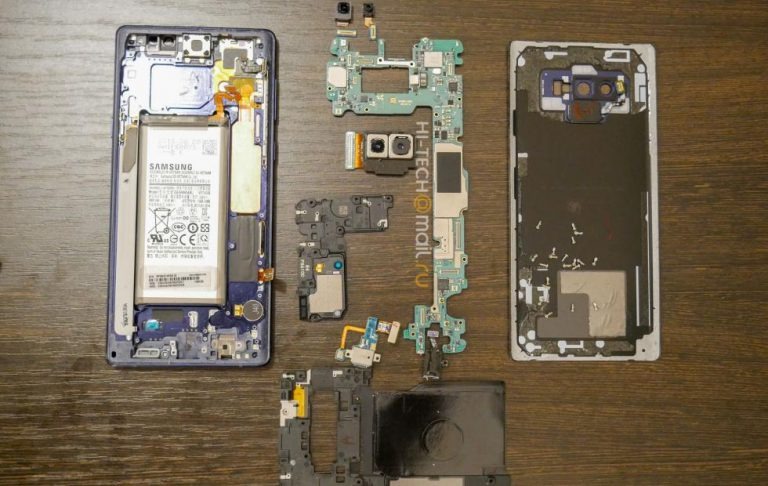 If you simply look at the Galaxy Note 9, you might not see much of a difference from its predecessor or from the Galaxy S9+ for that matter. Aside from the rear, the changes are all invisible to the user, in more ways than one. In addition to new features and new specs, the Galaxy Note 9's innards have changed as well. But like the smartphone itself, the changes revealed by the first ever teardown of the device are both subtle yet significant.
Except for the new location of the fingerprint sensor, now beneath of the dual cameras instead of beside it, the internal layout of the Galaxy Note 9 has actually changed little from the Galaxy Note 8. So how did Samsung manage to fit in a larger 4,000 mAh battery inside? By simply using smaller components that take up less space and are easier to repair and replace.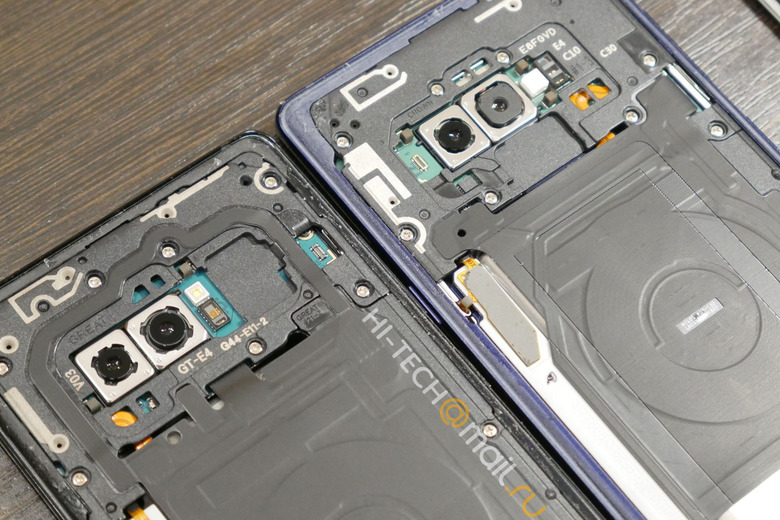 Case in point is the charging component, which has fewer elements, is easier to separate from the logic daughter board, and is possibly cheaper too. Samsung has also changed things up a bit to make connectors less flimsy and more resilient, which leads to less breakage and easier repairs.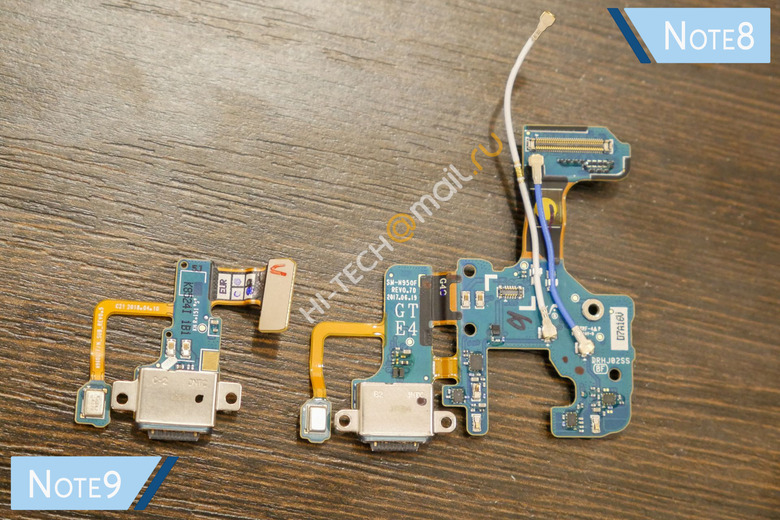 Hi-tech Mail.Ru points out that the most notable change in the Galaxy Note 9, however, is its cooling system. While many smartphones these days now employ copper tubes for heat dissipation, the Galaxy Note 9 employs a whole copper plate. In addition to keeping things cool, it should, in theory, keep the processor from throttling because of excessive heat.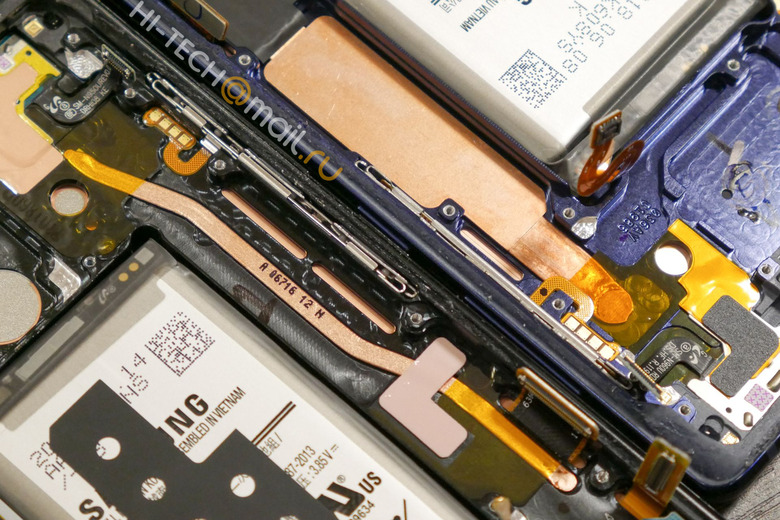 The Galaxy Note 9's internals follows Samsung's theme of refinement and it seems it has taken steps to actually make it easier to repair the phablet. Will that improve its chances at repairability? We'll have to wait for iFixit's turn to find out.