Galaxy Note 9 screen panel leak: still notchless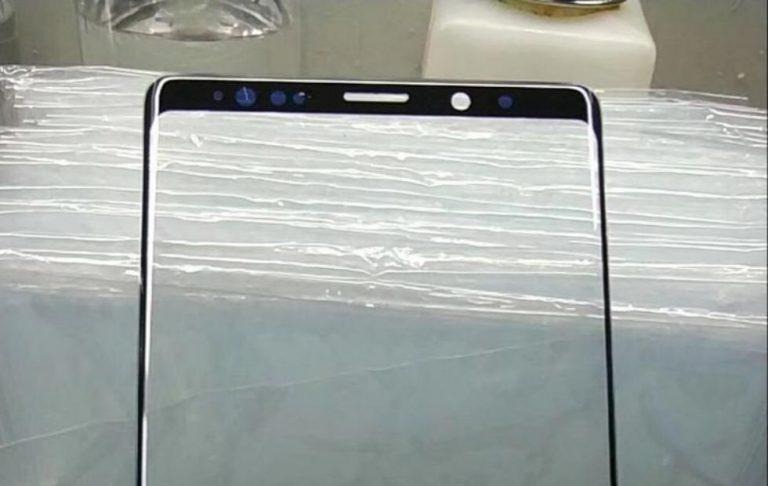 Anyone and everyone have a notch these days that it's easier to actually count who doesn't. There's Oppo with its new Find X "slider", Vivo with its elevating Nex, Sony, HTC, and, of course, Samsung. Despite being called out time and again for being an Apple copycat, it seems that this is one area where Samsung is stubbornly refusing to budge. This latest leak simply confirms what we've seen so far: the Galaxy Note 9 won't have a notch.
There are as many reasons for having a notch as there are for not having it. You might be surprised but, as OnePlus hinted, the deciding factor will not be features or aesthetic but economics. As more display panel makers create screens with notches, it will be harder, and therefore more expensive, to find screens without one. In this matter, OEMs will go where the supply chain flows. And thanks to Apple, that is flowing in the direction of cutouts.
That's where Samsung's advantage comes in. It is its own supplier of panels and, so far, it hasn't jumped on that bandwagon yet. It can afford to stay notchless and has fewer reasons to switch. In fact, it might be more economical for it to stay on that path until the demand for notched screens reaches its peak.
Screen Panel of Galaxy Note9 pic.twitter.com/OPcMOhGVSN

— ICE UNIVERSE (@UniverseIce) June 19, 2018
So the Galaxy Note 9 shown by Ice universe is not that different from the Galaxy Note 8 last year. Of course, the bezels are visibly thinner, which either means more screen space or a smaller phone size. But also noticeable is one more hole at the top, which would bring the Galaxy Note 9 features that its predecessor will probably never have, like face recognition and, of course, AR Emojis.