Galaxy Note 9 S Pen could be the most talented stylus yet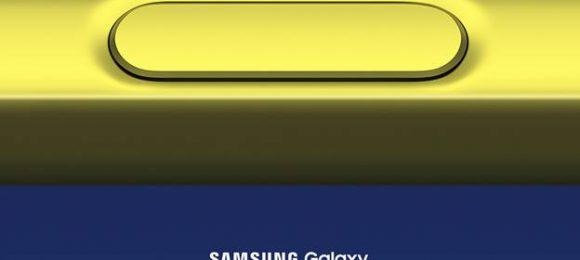 If you presumed, like many of us, that the Galaxy Note 9 might be as "boring" as an incremental upgrade as the Galaxy S9 was earlier this year, then Samsung might have just turned the tide. Its official invite teaser for its August Unpacked event hints at a focus on the S Pen, specifically its button. And, according to leaks, that's because the Galaxy Note 9's stylus might be the most functional one that the company has ever made, thanks to that button.
The Wacom-powered S Pen is not exactly like other Wacom styluses you'd find on drawing tablets. While it does have the same pressure sensitive tip, it only has one button and it doesn't even function the same way. Instead of a "right click" (which is a foreign idea to a phone anyway), it is simply a shortcut to bring up Samsung's Air Command and whatever new specific functionality Samsung makes available exclusively to its apps.
The latest leaks, however, give that button more potential. The S Pen itself will function as a Bluetooth accessory in addition to its usual digitizer functions. That means that the button can be used as a remote controller. It has already been mentioned that it could be used for a remote camera shutter button but Ice universe now also adds music playback controls and "more".
The Galaxy Note9 SPen can be used to control long-range self-timer, control music playback, because it is a Bluetooth device, it will do something unrelated to the pen. pic.twitter.com/WPS83xUskq

— Ice universe (@UniverseIce) July 1, 2018
While the idea of having such a remote control that comes with the phone is definitely appealing, its usability is, for now, left to the imagination. For one, it naturally requires the S Pen to already be pulled out of its silo. And given how thin and small it is, that risks it being easily lost as well.
It would definitely be nice if the button could be used for other purposes, especially mapping it to some function in art apps. That would, however, probably require some changes to code, both on the app side and Samsung's side, which is probably not going to happen without some close partnership.