Galaxy Note 9 renders show an unexpected design direction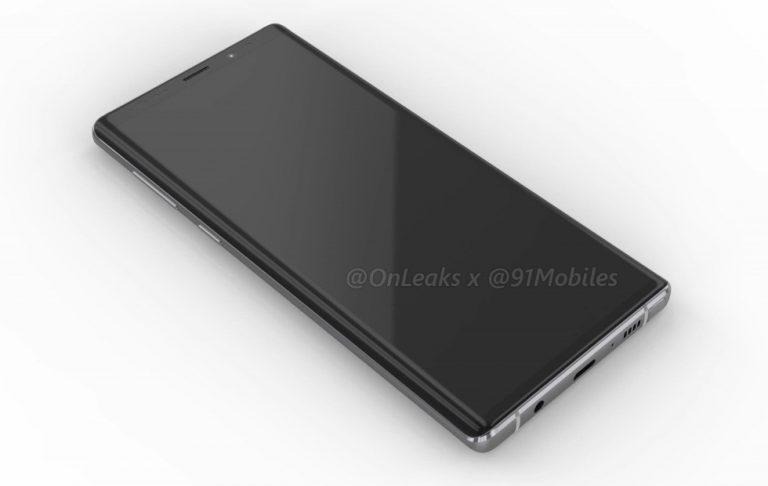 Once upon a time, Samsung's Galaxy S and Galaxy Note flagship series had a sort of dynamic going on between them. The Galaxy Note, launched in the second half of the year, would herald new hardware for the next Galaxy S model launching in the first half of the next year. The Galaxy S, on the other hand, would inform the design of the next Galaxy Note. With Samsung's release cadence seemingly thrown out the window, that pattern is also seemingly lost. Based on some new renders, it appears that the Galaxy Note 9 would look almost exactly like the Galaxy Note 8, save for one change.
The Galaxy S9 addressed one of the biggest pain points of last year's flagships (sadly, the Bixby button remains unchanged). The off-center position of the fingerprint sensor (not button) right beside the cameras made for an awkward and inaccurate reach. The Galaxy S9 made the camera module vertical and put the sensor below it. Give Samsung's past practice, almost everyone presumed that would be the case for the Galaxy Note 9, too.
Apparently not, at least according to the renders provided by 91mobiles and @OnLeaks. According to schematics, the Galaxy Note 9's dual cameras will remain horizontal. The good news is that the fingerprint sensor is, at least, located below it and still in the center. One could argue that it might be a better location as it isn't too low down the smartphone's back. It does imply that, just like last year, Samsung can't seem to make up its mind about it.
In all other aspects, the Galaxy Note 9 seems to be almost an exact copy of the Galaxy Note 8 in size, design, and ports. Of course, nothing's set in stone yet, especially with rumors that Samsung is delaying the Galaxy Note 9 just a bit because of a small design change. One thing this design does suggest is that there won't be an in-display fingerprint sensor as earlier speculated.
Inside, the Galaxy Note 9 will differ substantially. Almost everything about it has been leaked but one last-minute info has another unexpected twist. The smartphone might have unequal dual cameras, unlike its predecessors. Whether it will still have that new dual aperture tech is something left to be seen.