Galaxy Note 9 release tipped well ahead of iPhone X2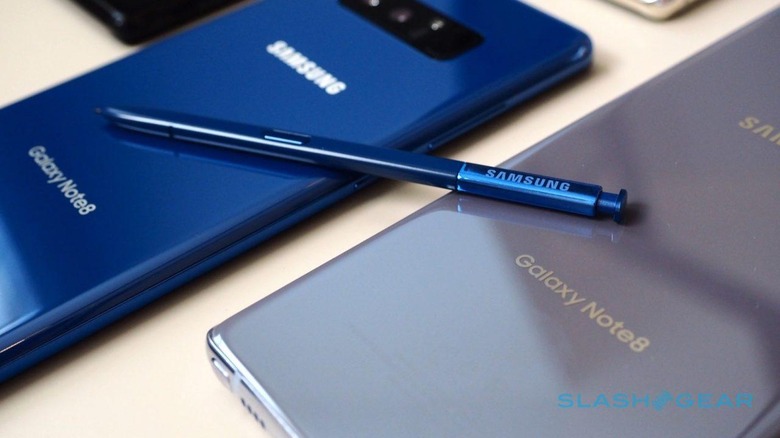 Whenever Samsung decides to release a new phone, it seems there's always some kind of competition launching in close proximity. In the spring, which is when it usually launches the next phone in its Galaxy S line, Samsung has to contend with spring flagships from other Android manufacturers. When it's time to launch the next Galaxy Note in the fall, it's usually going head-to-head with Apple.
Lately we've been seeing Samsung attempt to shift its release dates forward a bit so it can enjoy more time on store shelves alone. Samsung did just that with Galaxy S9, opting for a mid-March release as opposed to the late-April launch we saw for the Galaxy S8. Still, launching a new Galaxy S handset in March isn't unprecedented, as Samsung has done it with earlier flagships such as the Galaxy S7.
For the Galaxy Note 9, though, Samsung may really be looking to get a jump on the competition. According to a new report from Korean site The Investor, Samsung may be plotting to reveal the Galaxy Note 9 as early as July, with a launch to follow either that same month or in August. What gives The Investor this idea? Reports claim that Samsung will begin producing the Note 9's OLED displays in April, a full two months before it would usually get underway with production.
The Investor doesn't have much else about to say about the phone itself, though it does note that its display is expected to clock in at 6.38 inches (slightly larger than the Note 8's 6.32-inch display). Unfortunately, those of you hoping for an in-display fingerprint scanner might be disappointed, as the report also claims that such a feature is a no-go for the Note 9.
Reports about an in-display fingerprint scanner have been back and forth, but the recent ones seem to line up with The Investor's claim. As always, take what you hear about the Note 9 with a grain of salt – while launching early to get on shelves ahead of the next iPhone could very well happen, there's no guarantee that Samsung's launch schedule will line up with this report. We'll find out how accurate these claims are soon enough, as July is just a few months away. Stay tuned.