Preview: Galaxy Note 9 "Crown" gets interesting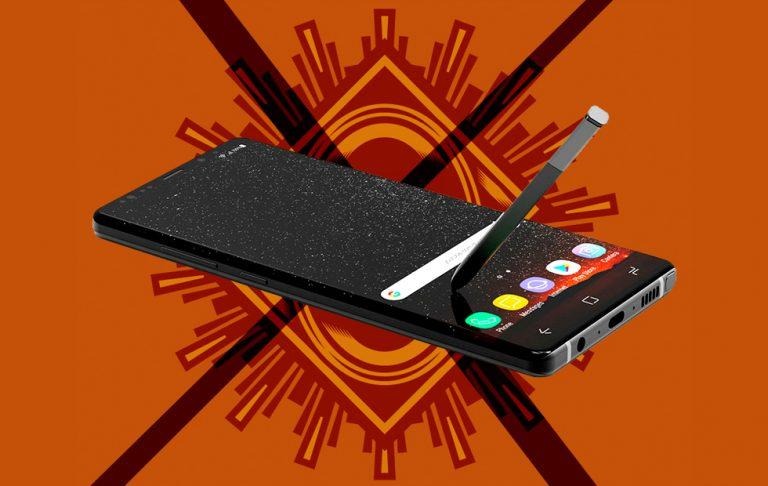 Today we're running down the latest in Samsung Galaxy Note 9 "Crown" tips and rumors before the big release. This smartphone, nicknamed "Crown", is almost certain to replace the Galaxy Note 8 much in the same way the Galaxy S9 and S9 Plus replaced the S8 and S8 Plus. The differences might seem slight to some – but for power users, the changes here will be significant.
Display and Fingerprint Scanner
Rumor has it Samsung's almost ready to implement the latest in in-screen fingerprint registry with the Galaxy Note 9. This rumor's been floating around in one form or another since the Galaxy Note 7. But given the live and in-effect examples of the technology appearing with several big-name smartphones over the past few months, it looks like Samsung's in a "now or never" sort of position.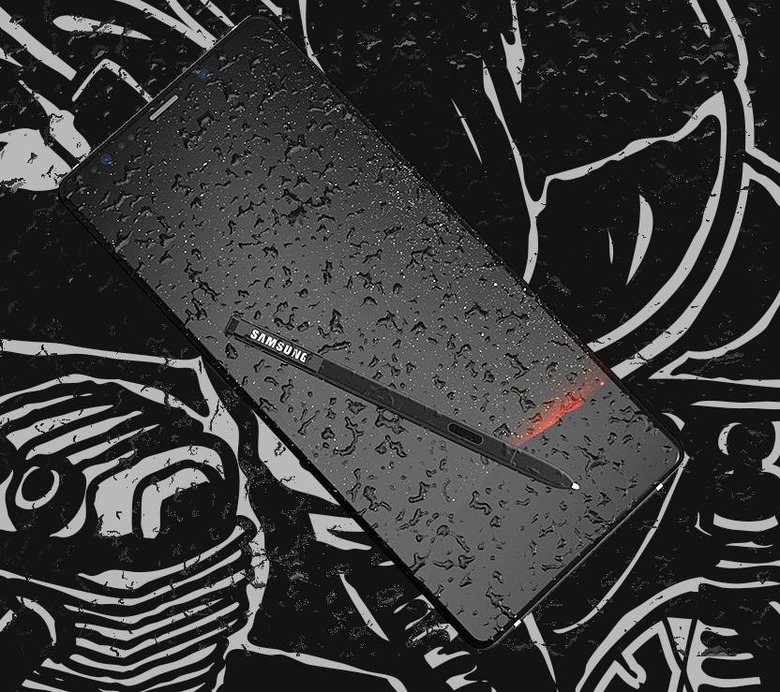 The display on the Galaxy Note 9 was tipped as just a tiny bit bigger than the Galaxy Note 8. That'll make for a device that needs a new smartphone case – no re-using this time around. Where the Galaxy Note 8 had a 6.3-inch panel, the Note 9's said to come with a display that's 6.4-inches large.
We're still expecting right around the same number of pixels across the device's panel at 2960 x 1440. That along with Super AMOLED technology means we'll once again be looking at one of the most top-quality panels ever made for any device, ever. NOTE: Images of the Galaxy Note 9 in this article were designed and rendered by DBSDesigning – modification of backgrounds by CB for SlashGear.
Camera
While Samsung's still not quite matched what Google's team does for HDR+ on their Pixel 2, the camera on the Note 9's sure to give the market a run for its money. If the Samsung Galaxy Note 9 has the same camera setup as the Galaxy S9 Plus, that'll mean a 12MP + 12MP camera duo with the newest in image processing technology via the processor(s) on which Samsung decides.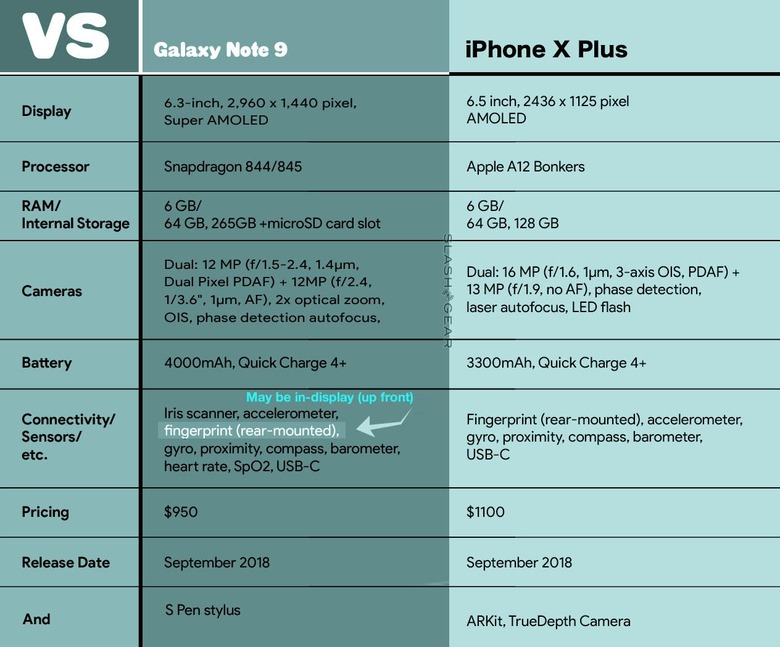 NOTE: The specs we're listing here and in the chart you see in this article are based on anonymous sources, predictions based on precedent, and well-informed industry analyzation. Until Samsung releases their own set of specs, we won't know the entire truth for certain!
Battery Size
As it is with each new smartphone, there'll be talk of new battery optimization. But what we're hoping for here is raw, real size. Even if it means the Galaxy Note 9 is a little thicker than its predecessor, we're hoping the 4,000mAh battery size tip is truthful. That and wireless charging and the option of USB-C quick-charging should make for a beast.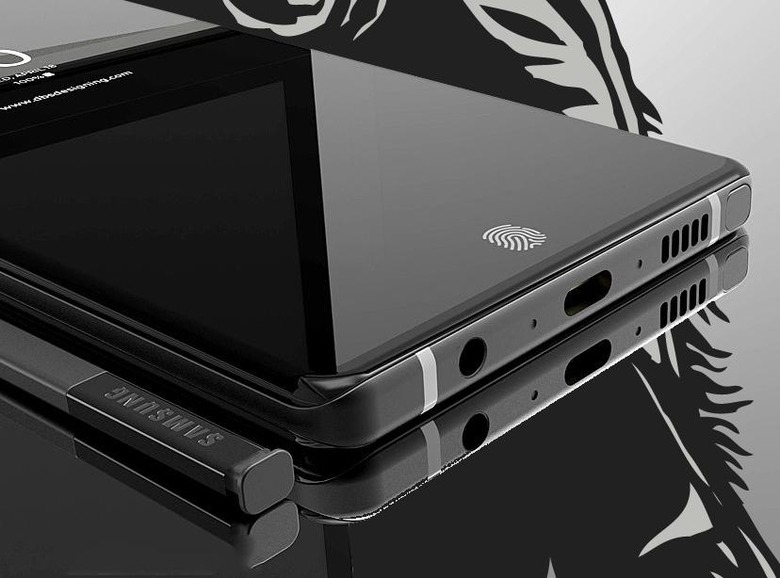 Pricing and Releasing
The release date for this smartphone won't be all that surprising – unless Samsung deviates well away from the expected August release. September wouldn't be a big shocker for the reveal, as it was last year. Don't expect Samsung to come especially early with this device, regardless of whatever their competition does to switch things up.
The Samsung Galaxy Note 9 will probably come in at around the same price as its predecessor. Think $950 or more. A bigger set of specs than what's offered by Apple, for ever-so-slightly smaller a price. Don't expect the Galaxy Note 9 to bow down to any "X" phone any time soon.