How Galaxy Note 9 details guide iPhone X Plus upward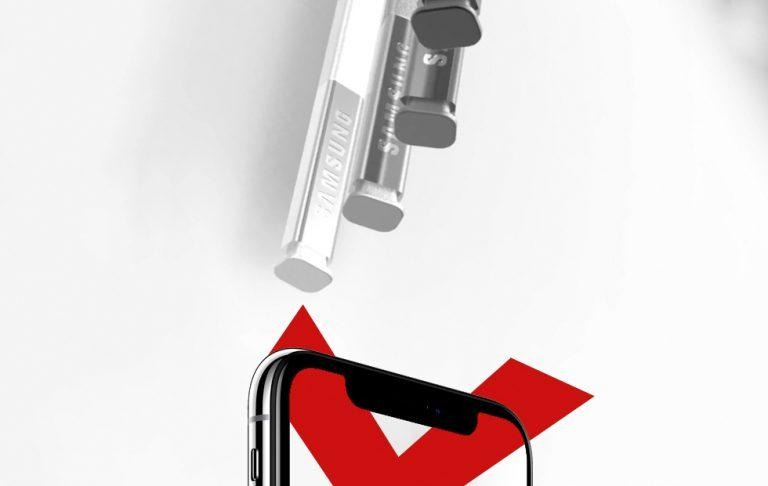 Yesterday a friend of mine said "I wish my iPhone had a pen thing like [Galaxy Note], even though I wouldn't use it." Such is the way of things here in 2018. We live in a consumer culture which says "I don't know why, but I want it." When it comes to smartphones, that feeling turns into many millions of dollars to companies like Apple and Samsung – and this year, the war might get weird because of it.
Over the past few weeks we've been tracking the Samsung Galaxy Note 9 and Apple's whole collection of iPhone products likely coming later this year. As a result, we've got a couple of charts you might want to take a peek at. The first chart projects what the two most powerful smartphones in the world might stack up to be – and remember, these aren't official specs, they're predictions.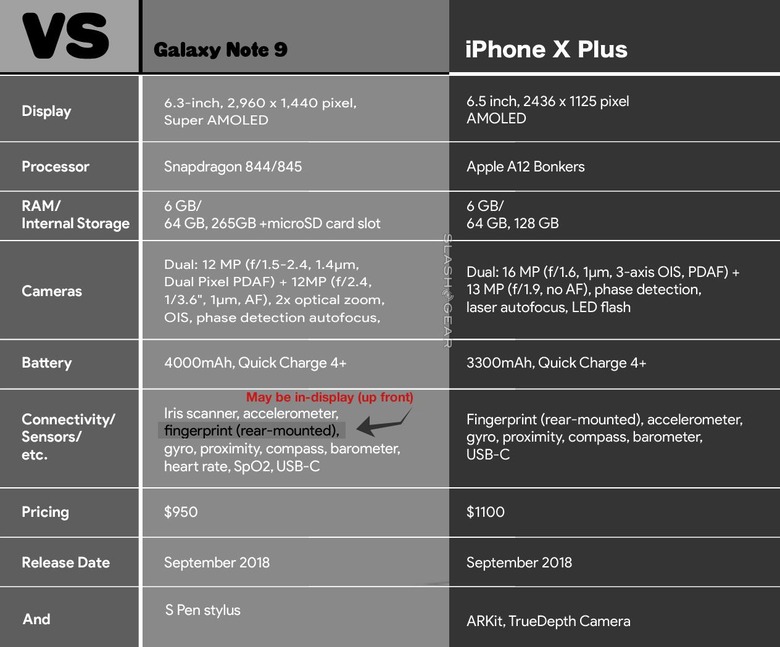 The information in these charts above and below come from insider tips, rumors, and analysis made by people familiar with Apple, Samsung, and their histories and futures. As such, I do not recommend you place any big bets on what's going on right here, right now. You should, however, feel free to make some alternative guesses and analysis with us in the comments below or on Twitter @SlashGear.
Below you'll see a set of three devices that may well appear in Apple's next major iPhone event. If Apple decides to continue with three models as they've done last year, I would not be shocked to find that they also follow the way of the iPad. If they do, a standard "iPhone" would be entirely in-line with what they've done with the 2018 iPad.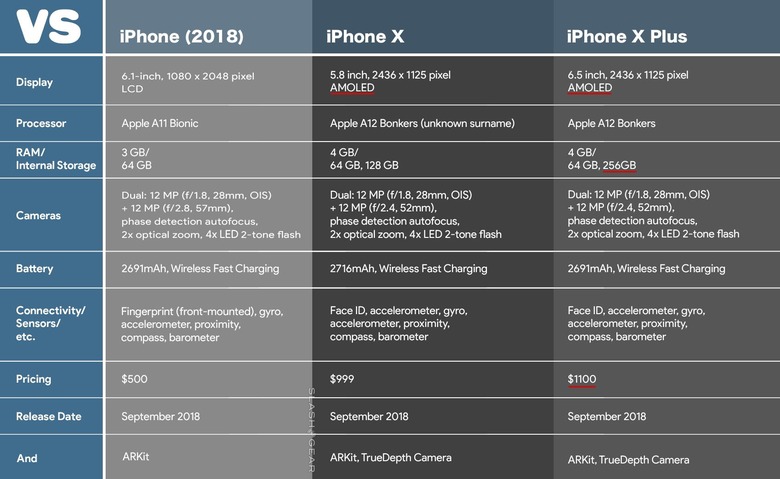 Now – I do not believe the rumors that suggest Apple will incorporate an "iPen" in with the supposed iPhone X Plus. That's just counterintuitive. I do believe, on the other hand, that Apple will finally make a run at the market currently dominated by Samsung.
Apple currently has an iPhone X with enough special, unique features to make it a contender with the Galaxy Note. But the screen size doesn't cut it. Samsung remains the master of the phablet so long as they've got a device that's big, reliable, and not just a larger version of something that already exists.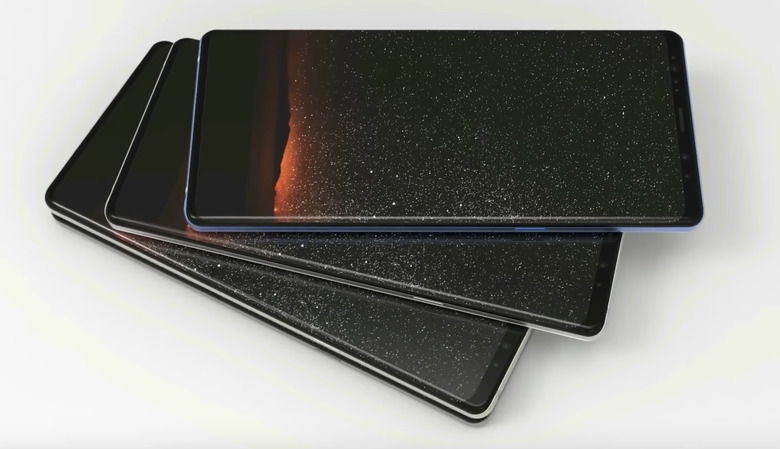 If Apple wants to compete with the Galaxy Note 9 directly, they'll need to make iPhone X Plus even more extravagant than I've projected it'll be in the chart above. Think a more pixel-dense display, a set of cameras that's better than that of the iPhone X (2018), and compatibility with Apple's stylus of choice – Apple Pencil.