Galaxy Note 9 release date and Camera bump tipped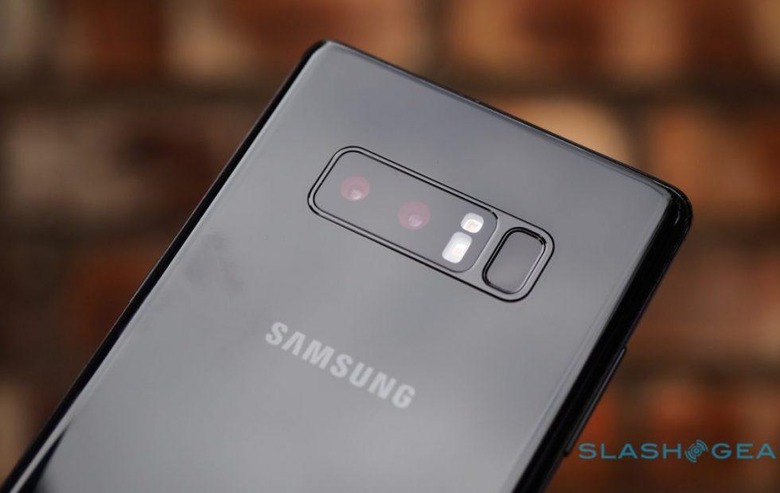 This week the folks behind the Galaxy Note 9 at Samsung seem to have set a date for reveal. This will be the time at which the device will be shown off in full for the first time – it's there that we'll get final confirmation of a release date. For now, though, it's safe to assume we'll have one in our hands in early September.
Samsung's next Unpacked event for August of 2018 will take place in New York according to Bloomberg. It's there that a new device with a far better processor and a camera that's at least as good as the Galaxy S9 Plus will be unveiled in its entirety. This should come as no surprise to the leak-watchers, those that've heard that Samsung's earlier schedule in manufacturing likely meant they'd reveal a Galaxy Note 9 ahead of the schedule they'd set with the previous two Galaxy Note smartphones.
Below you'll see a set of specifications gleaned from rumors, tips, and anonymous insider suggestions. Strong suggestions, that is to say – nothing is completely set in stone here until Samsung itself says they've got a device in August. It's there that we'll finally get to compare the Galaxy Note 9 to the Galaxy Note 8.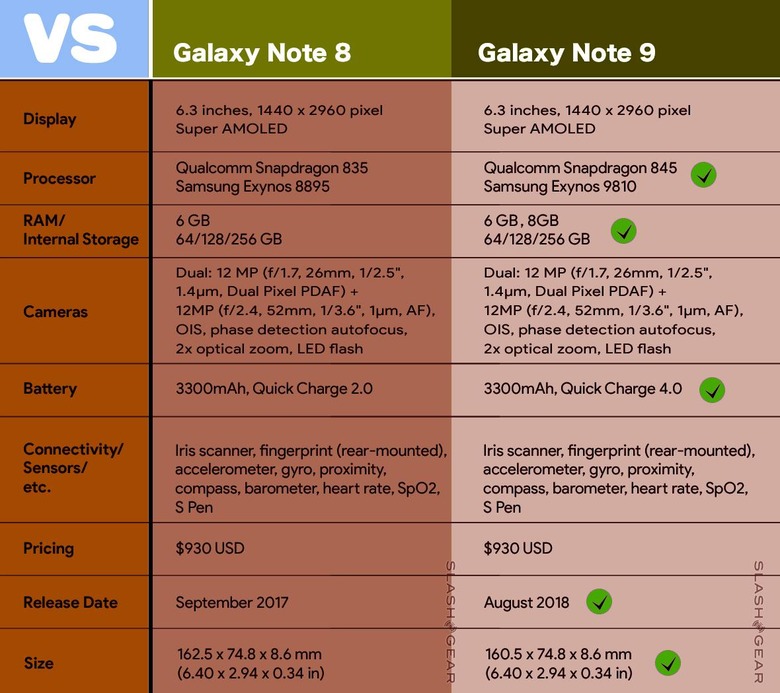 The specs on the Galaxy Note 8 above are 100% official and solid, as that device has been out on the market now for nearly a year. These devices will be very similar to one another. They might even be difficult to tell apart to the untrained eye – on the front, at least. On the back the camera configuration might be adjusted just a bit – but nothing especially major. Still two cameras, still one fingerprint sensor, still a powerful device.
Have a peek at extended bits of info on this device in the timeline below. Each news bit reveals a new angle on Samsung's hero smartphone for the year 2018. There won't be a more powerful device for the year, and only in 2019 will the company supplant this smartphone's processing power, photography, and display finesse. For now, the Galaxy S9 holds those top-tier awards.