Galaxy Note 9 on DxOMark: great but not great enough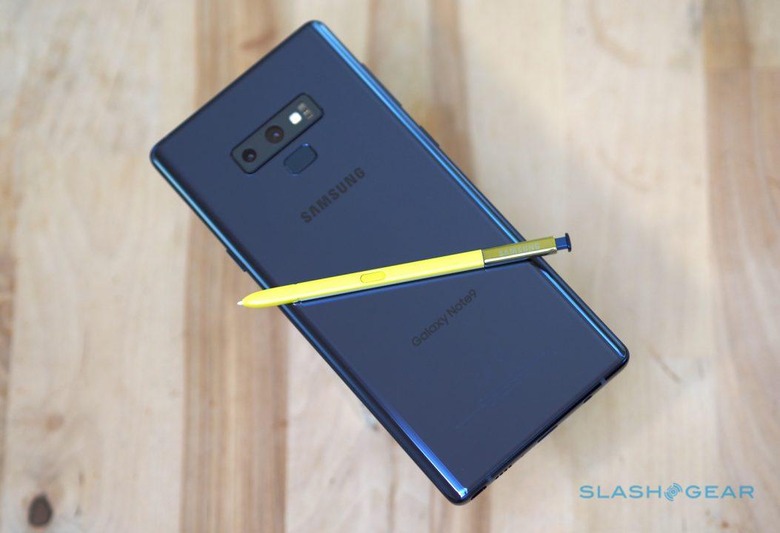 New flagship smartphone, new benchmark rankings. DisplayMate came out with its review of the Galaxy Note 9 early and, perhaps to no one's surprise, crowned Samsung's latest as the best (OLED) display ever. Somewhat surprising, the folks at DxOMark wasn't in a rush this time. While that may sound ominous, they did end up giving the Galaxy Note 9 high scores, it wasn't high enough to unseat DxOMark's top-ranking smartphones.
The Galaxy Note 9's cameras are both old and new. Old because they're pretty much the same sensors from the Galaxy S9+ earlier this year. On paper, that translates to a 12 megapixel sensor with Samsung's famed f/1.5-2.4 dual aperture lens and a 12 megapixel 2x f/2.4 telephoto camera. Both have OIS though only the main sensor can boast of dual-pixel PDAF.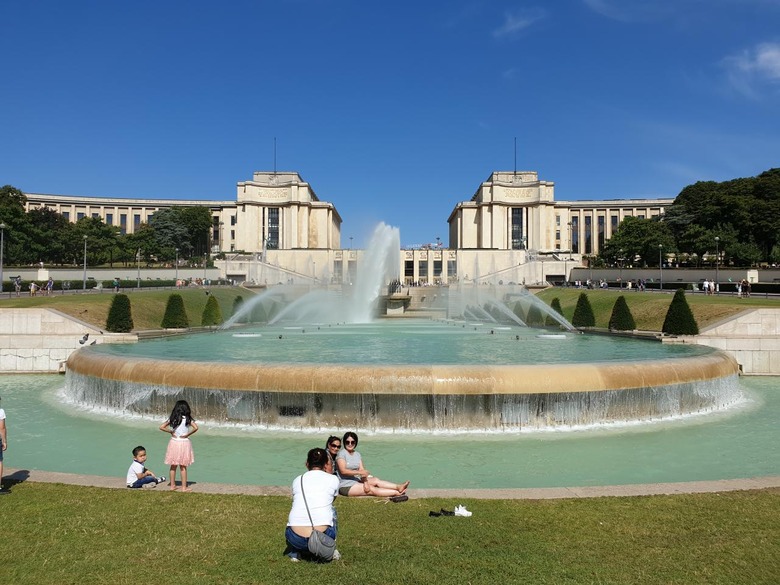 Given the similarities, you might presume the Galaxy Note 9 would have the same score as the Galaxy S9+. Not quite but also not that far off. The newer and more expensive phablet improves on HDR performance, especially in low-light conditions. 2x zoom is also good but DxOMark notes some loss in detail and some artifacts. And then there's the video score, which the site notes as one of the best performers in that area, with the quick autofocus being the real highlight.

Overall, the Galaxy Note 9 is a step up from the Galaxy S9+, with an average score of 103 (107 for photo, 94 for video) compared to the latter's 99 (104 for photo, 91 for video). It is tied in second place with the HTC U12+ but both are far from threatening the Huawei P20 Pro's 109 score.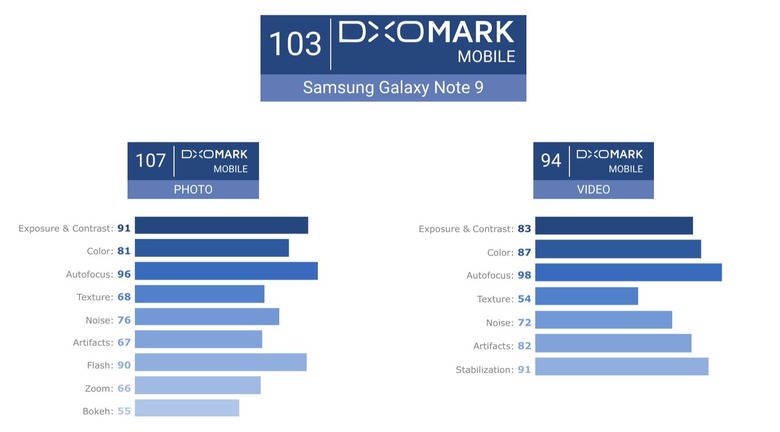 So while the Galaxy Note 9's camera is good and better than the Galaxy S9+, it isn't a leap and more of a step up. It might not justify the $1,000 price tag if you're only looking for a great smartphone camera. Then again, that's not really all that the Galaxy Note 9 is about in the first place.