Samsung has, by all accounts, been hard at work developing a smartphone that features an in-display fingerprint reader. That phone won't be the Galaxy S9 handsets, based on what we've seen, but it may be the next model in Samsung's Note lineup. According to newly surfaced documentation, Samsung's Galaxy Note 9 smartphone will have a fingerprint reader in the display near the bottom of the phone.
READ: Samsung Galaxy Note 8 Review
A Samsung patent recently spotted by Trusted Reviews titled "Electronic Device Having Fingerprint Sensor" details electronic devices — smartphones specifically mentioned — that have touchscreen displays and typically contain fingerprint sensors.
The patent goes on to present a "technical problem," stating that smartphones are usually divided on the front so that there is a display separate from a fingerprint sensor. Users may demand greater display sizes, though, a problem that "may be solved by implementing the electronic device to detect fingerprints as well as touches from the display area…"
Past sources claimed that Apple had planned to include an in-display fingerprint reader in the iPhone X, but technical issues got in the way. Samsung is also rumored to be working on baking the feature into its own phones. Some early Galaxy S9 rumors claimed the handset would have an in-display fingerprint reader, but all signs point toward that not being the case.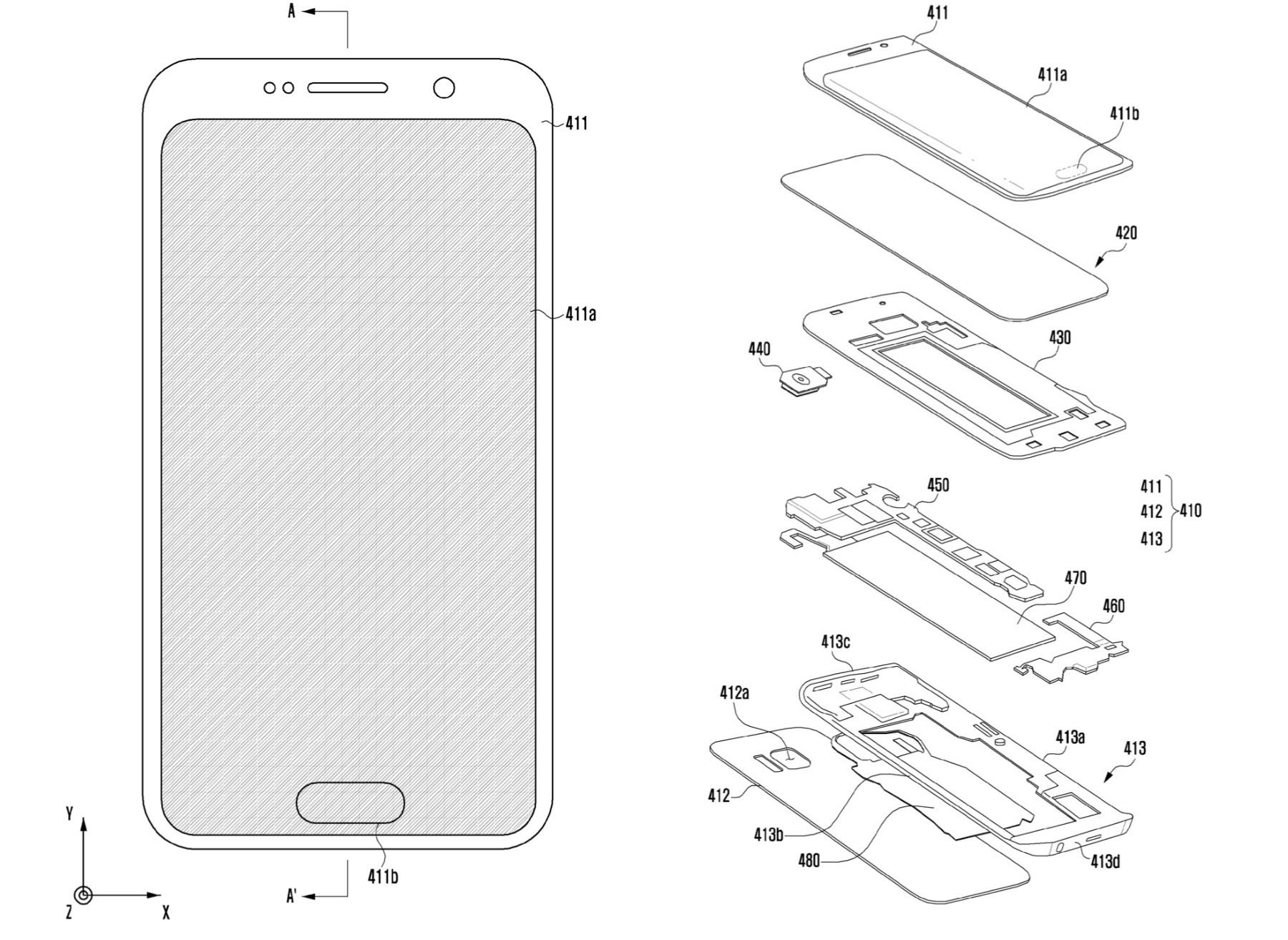 The Galaxy S9's fingerprint sensor will remain on the back of the phone, but will be positioned beneath the new dual-camera module rather than to the side like on the Galaxy S8. An illustration (above) included with the patent shows a smartphone with a shape distinctly similar to the Note 8 and a fingerprint sensor in the bottom of the phone's display. This points toward plans to include an in-display reader with the Galaxy Note 9, but whether that will actually happen is yet to be seen.
SOURCE: Trusted Reviews