Galaxy Note 9 could have new 10nm 8GB LPDDR4X RAM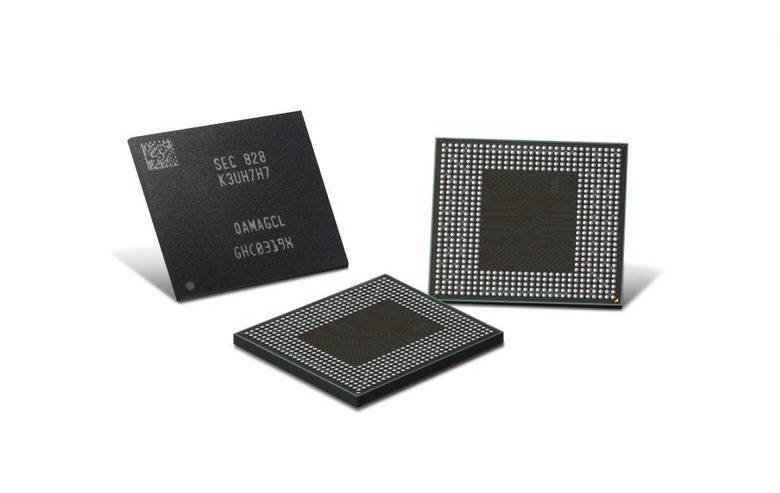 Samsung has been rather conservative with RAM in smartphones once it hit the 4 GB mark back in 2015. In fact, it was only last year that it added 6 GB of RAM to its flagships. It might be long overdue another upgrade and it may already have the silicon ready. The company just kicked off the mass production of its new 10 nm-class 16 Gb LPDDR4X memory and, considering the timing, it might very well be what's inside the Galaxy Note 9.
To be clear, this isn't the first 10 nanometer 16 Gb (Gigabit, not Gigabyte) LPDDR4X RAM (1x-nm). In fact, it specifically calls it its second generation silicon (1y-nm) and it's proud to be the industry's first. Unlike the recently revealed LPDDR5 RAM, however, this one is ready to be used ASAP.
So what's the difference between the two generations? Admittedly it might be minor when you look at the numbers. The speed doesn't change, since it's still Low Power Double Data Rate version 4X (LPDDR4X), so it's still 4,266 MB/s. However, Samsung's achievement, it claims, is the reduction of power consumption by 10% while maintaining the same data transfer speeds.
What's more interesting, however, is Samsung's creation of an 8 GB DRAM package. This combines four such chips for a total data rate of 34.1 GB/s. However, it is also claimed to be 20% slimmer than a first gen package, enabling it to fit in slimmer designs.
This 8GB LPDDR4X memory package is being marketed towards "next-gen flagship mobile devices". Just in time for Samsung's next-gen flagship mobile device, the Galaxy Note 9 scheduled to debut in two weeks' time. That said, Samsung is also making packages in 4 GB and 6 GB configurations, but we're hoping it will go with the highest capacity this year.