Galaxy Note 8's US unveiling date might not be that soon after all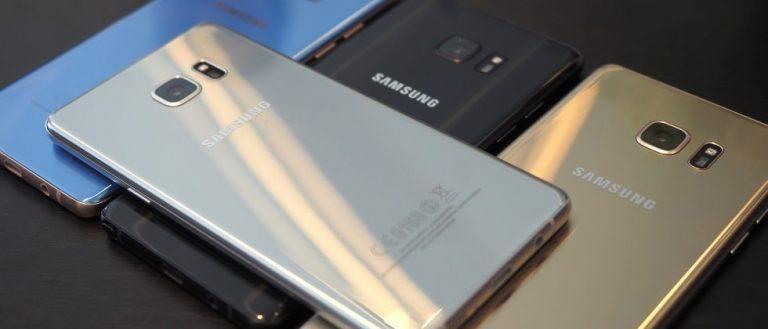 Early September? Late August? Mid August? Those so far have been speculated early dates for the Galaxy Note 8. The latest seems to have favored a scenario that has Samsung scrambling to overtake the iPhone 8. While it seems that Samsung will indeed scheduled its annual Unpacked Event away from IFA in September, it might not be in such a rush after all. According to an unnamed Samsung official, that will take place on the last weekend of August instead.
While still quite early for Samsung's past "second half" flagships, it still steers clear of the premature launch that perhaps cursed the Galaxy Note 7. The latter was unveiled right at the start of August, launching a month later. In contrast, the Galaxy Note 8 is tipped to be unveiled in New York on 26th August.
What hasn't changed is the perceived reason why Samsung is taking such a risk again: the iPhone 8. Expected to launch in September, the iPhone 8 poses an even bigger threat to Samsung's market share, after all the leaks and features it is expected to come with. This way, Samsung could have about a month's lead, potentially getting a month's worth of sales before Apple snatches the spotlight.
If the Galaxy Note 8 is anything like the Galaxy S8, Samsung might not have to worry too much. All it has to worry about that the phone not end up an explosive failure. The Galaxy Note 8 isn't expected to stray too far from this year's champ, only further reducing the bezels around the screen. It will, however, sport dual cameras, a first on a Samsung phone. The phone might also bump up the processor slightly to a Qualcomm Snapdragon 836.
In Samsung's rush to market, something's gotta give. There is no room for Samsung to wait on Synaptics or other suppliers to perfect the onscreen fingerprint sensor, and Samsung will have to settle for a more traditional one at the back of the device. Hopefully a better placed one.
VIA: OSEN